A group identifying as 'Association of Tired Officers in Uniform' threaten to kill MPs
Police with its sister agencies have instituted inquiries into the anonymous threats directed towards Members of Parliament.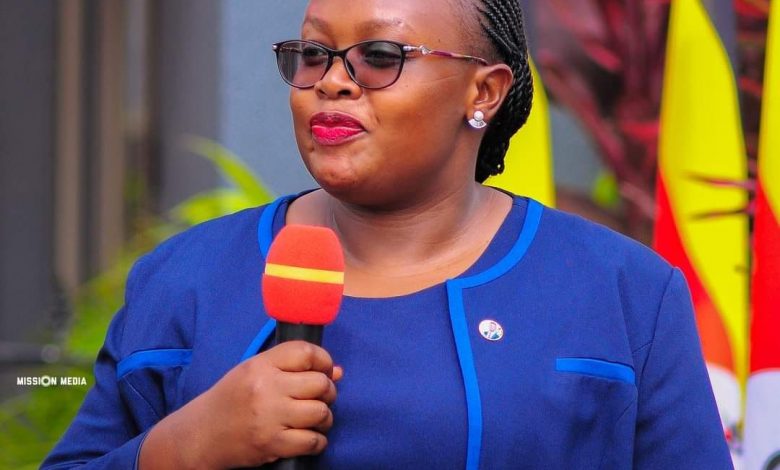 Police with its sister agencies have instituted inquiries into the anonymous threats directed towards Members of Parliament (MPs).
An anonymous letter has been sent to several MPs by a group identifying themselves as the 'Association of Tired Officers in Uniform (ATOA)' threatening to kill legislators if they don't fulfil their requests for money.
One of the letters was addressed to the district woman MP of Mityana district, Joyce Bagala. The letter demands for Shs10m which was to be paid within 3 days or take 4 bullets.
The Police spokesperson Fred Enanga said the joint security agencies have acknowledged receipt of these anonymous letters. They have taken up the matter for investigation and to establish the source of the letters.
"MP, Joyce Bagala (Mityana) has been targeted with a similar anonymous letter with threats to her life. This association says it comprises police and army officers who have decided to take matters on their own and have threatened parliament and other lawmakers," Enanga said.
Over the weekend, Makindye East MP, Derrick Nyeko, said he had received a random WhatsApp message from an unknown person asking him to pay Shs10 million or be killed.
"I have just received a threat like on my WhatsApp from +971567751087 purporting to be the Association of Tired Officers in Uniform asking Shs10million to spare my life," Nyeko posted on his social media accounts.
He posted the letter sent to him in which the sender said was the acting president of the ATOA from Uganda and gave options to the legislator who also doubles as the shadow minister for presidency and security.
"We have budgeted only four bullets for you but you can let us spare them for another person if you pay Shs10million and pledge that you will push for our issues soon," the anonymous letter read in part.
However, Enanga noted that although at this stage they cannot confirm the authenticity of the anonymous letters, they still take matters of threat to life seriously and as a priority.
He noted that they are still gathering information on the scope of the anonymous threats and are going to use all means to counter activities that threaten the lives of the lawmakers.
"Security is going to take threat reduction measures for legislators. We have asked them to remain vigilant while operating within and outside Parliament.
"We want to remind lawmakers to take precaution, change their daily routines and be more security conscious but at the same time stay focused on their work," Enanga highlighted.
In the past years, a number of prominent Ugandans always claimed to be threatened by mafias in government, a reference to a syndicate of politically-connected and powerful individuals who can plot the downfall or death of others.
However, this time round, MPs who are part of the prominent people in Uganda are allegedly being threatened just 3 weeks after the unfortunate murder of the state minister for labour Okello Engola, by his bodyguard.