Government closes operations of BLQ Football Uganda
Henry Musasizi, the Minister of State for General Duties, said the company has been using social media platforms to cheat Ugandans.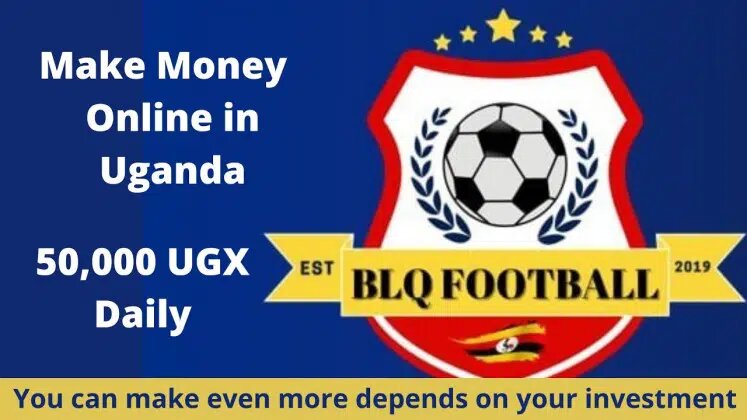 The government has closed operations of BLQ Football Uganda due to the failure of acquiring a license and laundering over Shs500 million.
The National Lotteries and Gaming Regulatory Board said BLQ was using the gaming industry as a strategy to market its membership and hence claimed to be an investment company where members make money by recruiting people to join the BLQ Football Club platform.
While addressing journalists at Uganda Media Centre, Henry Musasizi, the Minister of State for General Duties, said the company has been using social media platforms to cheat Ugandans.
"Several other companies such as Clown Football Uganda, E-Cairo Football and UG Football have been acting like BLQ, asking Ugandans to invest huge sums of money with the promise of exceptional returns," he said.
As a way of curbing the BLQ company from laundering money from innocent Ugandans, the government through the National Lotteries and Gaming Regulatory Board has closed its operations and started investigations into similar companies.
Musasizi noted that as a way of managing the process of its closure, the Board started by writing to UCC on 22nd July this year about the illegal online gaming operations of BLQ football Uganda which had commenced business on 7th of the same month.
"Uganda Communications Commission later issued a directive to internet service providers, to block access to the fraudulent websites. We also wrote to MTN mobile money Uganda limited and Airtel Mobile money commerce Uganda limited to cease paying platforms to BLQ football Uganda," he added.
Furthermore, the minister said the company had so far defrauded Shs500 million from Ugandans, an amount which government is looking forward to see how to reverse it back.
Relatedly, the acting CEO of the National Lotteries and Gaming Regulatory Board, Denis Mudene Ngabirano, said betting companies usually deposit security money which is used to pay players who raise payment complaints about a company.
Unfortunately, BLQ didn't have this money since it had not registered with them and didn't have a license.
He added that the company had been offering services like reverse betting which is not yet approved by the board in Uganda.
"Here a company predicts an outcome in a football match. They may say Express 1 – Soccer Club Villa 0. If their outcome is true, every individual who bets ends up losing money. So, it's something we are studying its mechanics, to ensure that we protect the citizens from defrauding," he explained.
He further noted that they are aiming at rolling out an online module by the end of September which will be monitoring licensed companies only. However, those who are online without being in Uganda will be worked upon by UCC.
Section 4 of the Lotteries and Gaming Act, 2016 gives a mandate to the body to issue licenses for Lotteries, Casinos, Gaming and Betting in Uganda. The mandate includes Licensing, Supervision, Enforcement, and dispute resolution.
The board, therefore, advised the public to refrain from dealing with unlicensed or illegal gaming operators who lure and defraud unsuspecting members of the public.