Agribusiness enterprises pitch to funders
To mitigate this challenge Agribusiness Development Centre (ADC) and its partners rolled out the Business Accelerator Programme.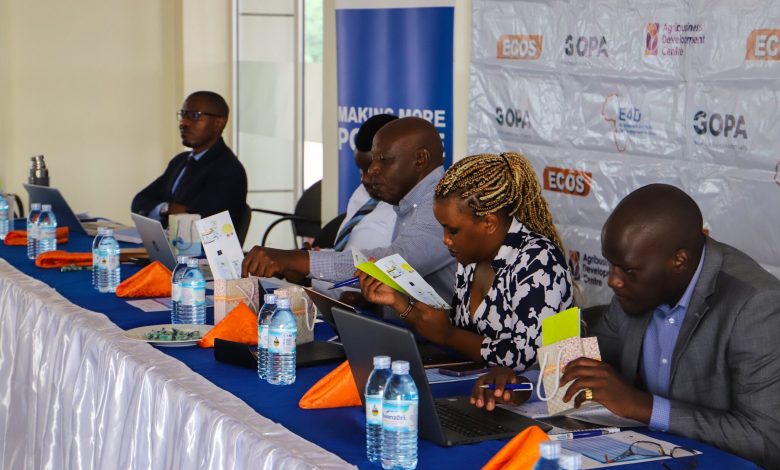 The lack of funding continues to be a stumbling block for many aspiring entrepreneurs in Uganda. To mitigate this challenge Agribusiness Development Centre (ADC) and its partners rolled out the Business Accelerator Programme.
For this programme, ADC partnered with DFCU Limited, the Rabo Foundation and GOPA Worldwide Consultants. The programme is intended to offer funding to agribusiness enterprises with excellent and bankable business ideas.
On Tuesday, fifteen enterprises, Cohorts 2 and 3 of the Business Accelerator Programme, at an event held at DFCU Bank head office in Kampala pitched their business ideas to potential funders.
Lwamafa Michael, the founder of Forragiamento Enterprises, a company that extracts and adds value to honey, said the lack of funding prevents them from getting the right technology to improve their apiary and honey production.
In an interview shortly after his pitch, Lwamafa expressed his gratefulness to the programme for building their capacity and the knowledge exchange.
He said "If someone was to pay for this training we have undergone, that would be paying about 3m. We have had financial management training; also, UNBS came here and told us what to do,"
Commenting on the financing challenge, Enid Natukunda Mugisha, the Managing Director of Raw & Organic, an enterprise that makes cosmetics from Shea Butter, reiterated Lwamafa's position on financing. She said lack of collateral prevents them from acquiring financing from money lenders.
The other challenge, Natukunda said has been their inability to keep books of accounts to track their financial performance. She explained that money lenders ask for audited financials before giving them loans.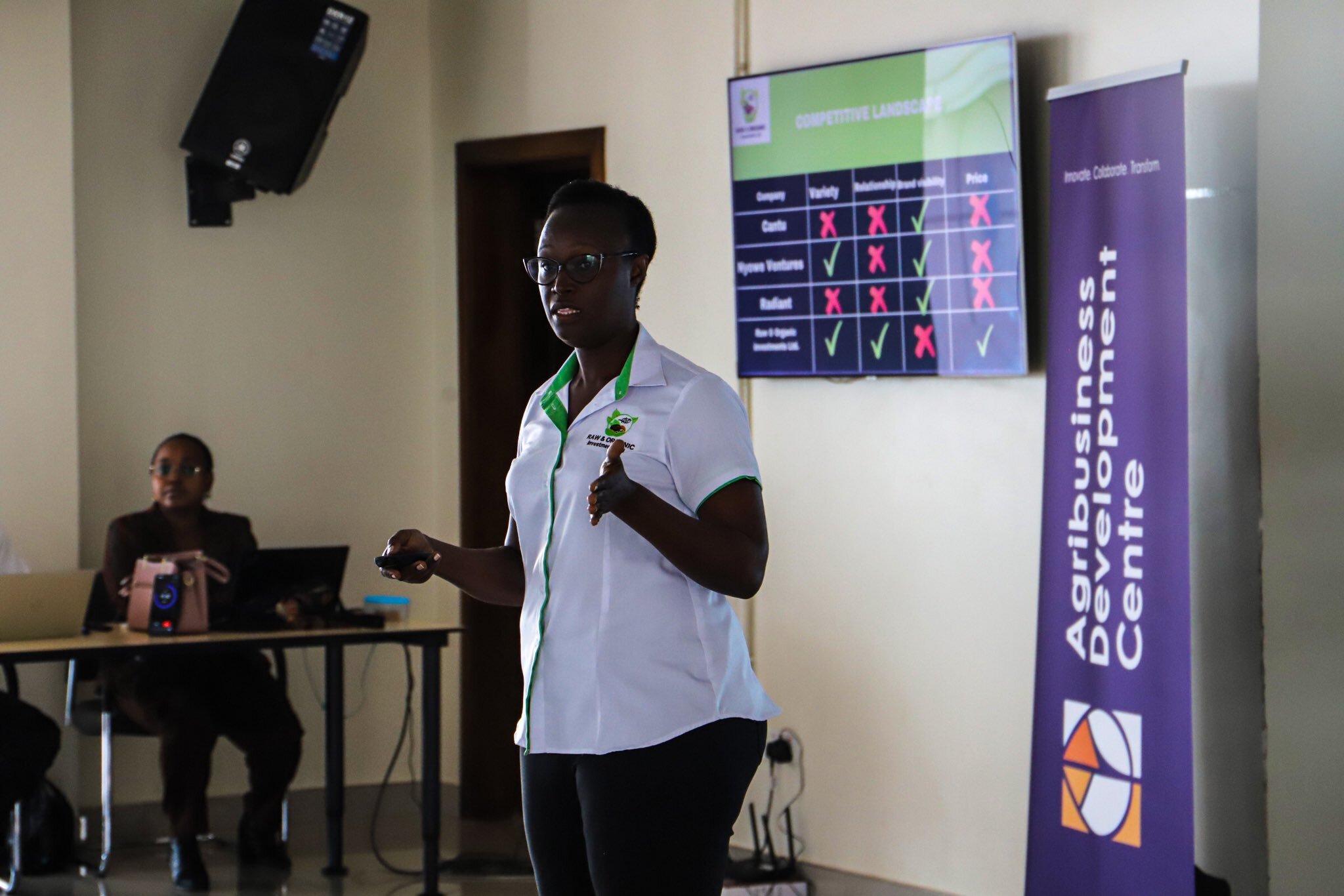 This is one of the items the programme tackled during the training. "You find that some of us don't have reports, no audited books of accounts, no systems in place. This program has equipped us with the knowledge, minus the money. They trained us for months," Natukunda said.
Ronald Kasasa, the Head of business banking at DFCU Bank, acknowledged that lack of collateral is an impediment that SMEs continue to face in their quest to get credit.
He however notes the other big challenge enterprises face in agribusiness face is capacity building. He explained that some enterprises do not have proper planning preparation to present themselves to financing institutions.
"They may not have proper technical assistance. They may not have proper financing solutions. So what we do as DFCU is bringing on board financing schemes that grant them the flexibility that fits into the lifecycle of an agriculturalist," Kasasa said.
Asked what funders were looking for in the pitches, Kasasa told Charmar News that they are considering a number of factors. First, they are looking at the capacity of the business to take on additional debt.
Secondly, they are looking at how the business is structured; do they have the proper management to take on additional debt or absorb an additional equity partner? Thirdly, funders are looking at the sustainability and viability of the business they want to support by way of financing.
"We also want to look at their skillsets – do they have the right skills? Are they in it for the long haul or they are in to get short-term objectives and walk away from it?
"It is a very important question to ask; how long the investor wants to stay in the business and how impactful their business will be to the general population," Kasasa explained.
Charles Kilibo, a consultant with GOPA Worldwide Consultants, explained that the Business Accelerator Programme targeted to work with 100 SMEs and grow them in different areas so that they stand on their own.
"Our role is to see that these SMEs grow and employ more people. The Agribusiness Development Centre is a partner because they have the know-how and trained the SMEs; today they are pitching."
Kilibo said during the months-long training and engagements, they were aiming at building the SMEs in four areas – product development, market development, access to finance and innovativeness.