Corruption, Climate Change To Worsen Uganda Oil & Gas Situation
Recently, government agencies led by the Petroleum Authority of Uganda (PAU) have published media articles through which they have made a case for Uganda's oil and gas exploitation efforts.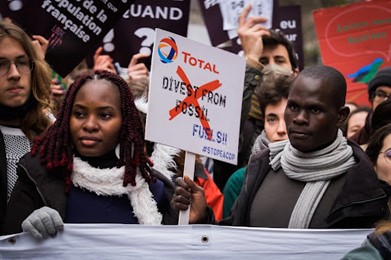 Oil revenues are unlikely to be beneficial to the ordinary man and woman due to corruption, a statement by Ugandan civil society groups led by Africa Institute for Energy Governance (AFIEGO) has remarked. The CSOs reveal that Uganda loses over Shs20 trillion, almost half of the country's annual budget, to corruption.
Quoting the 2017 incidence when 'Shs. 6 billion was doled out as a presidential handshake to 42 government officials', the CSOs say more investment in the oil and gas industry through projects like the East African Crude Oil Pipeline will worsen corruption in the country.
In 2019, the government raided and used oil revenues from the Petroleum Fund; 125 billion was irregularly withdrawn from the fund.
The CSOs also allege that Uganda stands to suffer costs of between $273-437 billion between 2010 and 2050 if no climate action is taken. "Uganda owes it to its citizens to take climate action through promoting clean energy and other green economic alternatives," they said in a joint statement.
They added that Uganda should lead the way in leaving fossil fuels in the ground and should pressure the big western fossil producers to end fossil exploitation as well.
The CSOs allege that Uganda's oil and gas sector is not part of climate solutions and that the narration being peddled by the Petroleum Authority of Uganda (PAU) promoting EACOP and other oil projects is misleading.
"With Uganda seeking to exploit its 6.5 billion barrels of crude oil of which 1.4 to 1.7 billion barrels are recoverable, the country will be increasing its contribution to global Green House Gas (GHG) emissions, and not reducing them," the CSOs reveal.