FDC breaks ties with "People's Government"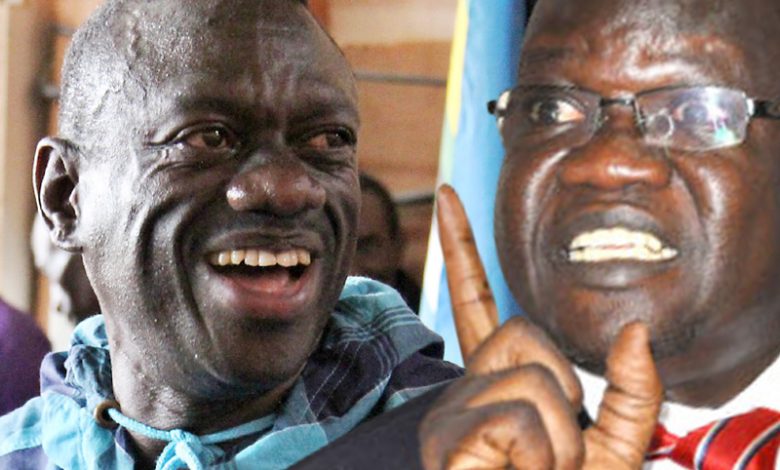 Forum for Democratic Change(FDC) at Najjanankumbi has broken ties with the People's Government headed by Dr. Kizza Besigye and subsequently called the leaders in Katonga nonmembers and masqueraders.
The announcement was made by the president of the party Patrick Amuriat at a press conference held at the part headquarters.
"After a period of reflection and thorough internal discussions, the FDC National Executive Committee reached a consensus to recall the resolution that established the Peoples Government. With immediate effect, therefore the FDC will no longer participate in any activities associated with the Peoples Government," he said.
Amuriat stated that FDC will only resume activities with the People's Government when the conflict between the two is resolved.
"This severing of relations comes after a series of challenges that the FDC has faced managing two centers of power which have conflicted since 2018 leading to a total misunderstanding immediately before, during and after the 2021 general elections," he explained.
The party, according to Amuriat has experienced internal conflicts accompanied by allegations and counter-accusations that have contributed to considerable turmoil with resultant negative publicity in the media.
He noted that some members of the FDC have chosen to adopt a hostile stance against their own party in complete contravention of Article 12 of the party constitution.
"They have for example continued to posture as the legitimate leaders of the party which matter was settled at the 6th October National Delegates Conference with the election of new leaders. They continue to issue illegal notices using FDC headed paper, use party symbols, slogans and colors and continue to brand themselves as such; and have also abused party documents during unauthorized meetings," said Amuriat.
He further added the party will take disciplinary action through a well constituted Committee on Discipline against 'errant' members.
He also trashed allegations that there are factions within the FDC.
"Claims of a "Katonga faction" or a "Najjanankumbi faction" are entirely unfounded. There is only one FDC, and it is crucial that the media immediately cease perpetuating these misrepresentations."
"However, in keeping with the Guiding Principle in the party constitution Chapter 8(e) that relates to peaceful resolution of conflict we continue to extend an olive branch to the FDC members "out there". This however applies to only those holding corporate or life membership cards and those who are up to date with their membership."