'DP Without Museveni Is Not A Serious Group', NRM's Museveni Ridicules Norbert Mao
The National Resistance Movement (NRM) party has today signed a working cooperation agreement with the Democratic Party (DP) at State House, Entebbe.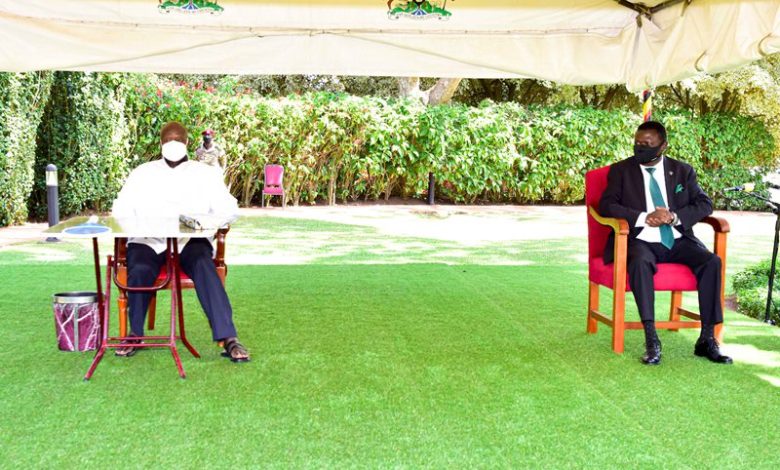 Probably not the words you would want to hear from a man with whom you have just formed a publicly new political partnership but Norbert Mao will have to entertain President Yoweri Museveni's contemptuous and dismissive language.
But Museveni, who today inked a working cooperation agreement with Nobert Mao and Democratic Party (DP), loves jibes, especially those that directly hit and embarrass his cronies and enemies. Today wasn't any different after bagging Mao and the entire DP.
"You know the history. I keep telling you that DP without Museveni is not a serious group because I was a very active member of DP," he said. Intently, Museveni meant that Moa and the entire DP which has been opposing him is not a group of serious people.
More like to cover his ridiculing of DP, the president threw in a mild praise saying that 'DP had good quality and was definitely sincere and more straight forward.' "Although DP has been in the opposition, they have not been destructive. They criticise but are not destructive," he said.
The DP President General told President Museveni that he now has the historical opportunity to gather party members scattered all over Uganda. "You must look for them wherever they are in all the political parties and in all the corners of Uganda," Mao said.
He said that DP is committed to adhering to what has been agreed upon and that this is a living document that should continue growing.