DRC Crisis: EAC Presidents Call For Ceasefire, Instruct Regional Force To Lead Stabilization
The presidents appreciated the supremacy of the Constitution of the DRC and committed to maintain a unified and secure country, with coherence and credible institutions of central government exercising full territorial authority.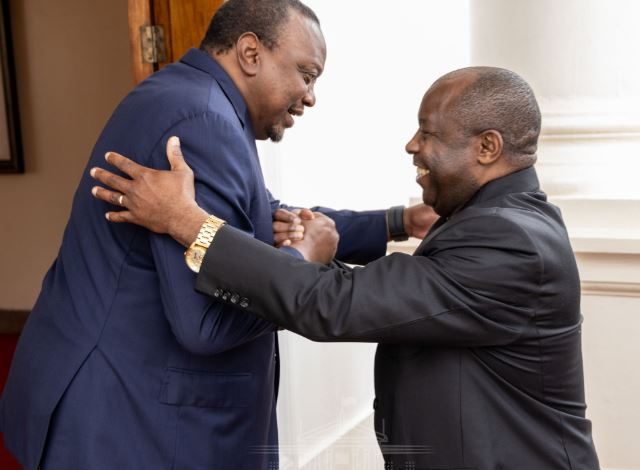 The East Africa Community (EAC) presidents attending the 3rd Conclave of the EAC Heads of State on the peace and security situation in the eastern part of DRC have directed that 'an immediate ceasefire should be enforced and cessation of hostilities should commence immediately, including withdrawal from recently taken positions.'
The presidents also 'instructed that the Regional Force' 'constituted as an East African Community force under the EAC Protocol on Peace and Security and the EAC Treaty Article 124 on regional peace and security and Article 125 on cooperation in defence' 'should in cooperation with the military and administrative forces of the DRC seek to stabilize and secure the peace an in the DRC.'
Kenya's president Uhuru Kenyatta called for the meeting in his capacity as the chairperson of the EAC after fighting between rebels and the DRC army intensified in the eastern part of DRC forcing thousands to flee to Uganda and other neighboring states.
President Yoweri Museveni of Uganda, Paul Kagame of Rwanda, Salva Kiir Mayardit of  South Sudan, Felix Antoine Tshisekedi Tshilombo of DR Congo and Evariste Ndayishimiye of Burundi attended the meeting. Tanzania was represented by Amb. Dr. John Steven Simbachawene, the High Commissioner of Tanzania in Kenya.
According to a communiqué released after the lengthy meeting in Nairobi, the Heads of State discussed measures to promote peace, stability and development in the eastern DRC and the greater east African region. The leaders committed to contribute to reconciliation and lasting peace and to find a swift and lasting solution to the conflict in the Democratic Republic of Congo, particularly in the North and South Kivu as well as Ituri Provinces.
By observing ceasefire, the presidents said the political process should be intensified by all parties in order to allow the citizens of the DRC feel safe and secure and be able to pick up and continue their respective social, cultural and economic activities.
The Heads of State also emphasized that all offensive language, hate speech, threats of genocide and other politically inciting language must cease and must be discouraged by all parties and that the people of the DRC must be encouraged to work together in order to stabilize the eastern DRC for it to  prosper.