EACOP Company Ready To Start Constructing World's Longest Heated Crude Export Pipeline
The Environmental and Social Impact Assessment (ESIA) studies for the EACOP were approved, and the National Environment Management Authority (NEMA) issued a certificate in December 2020.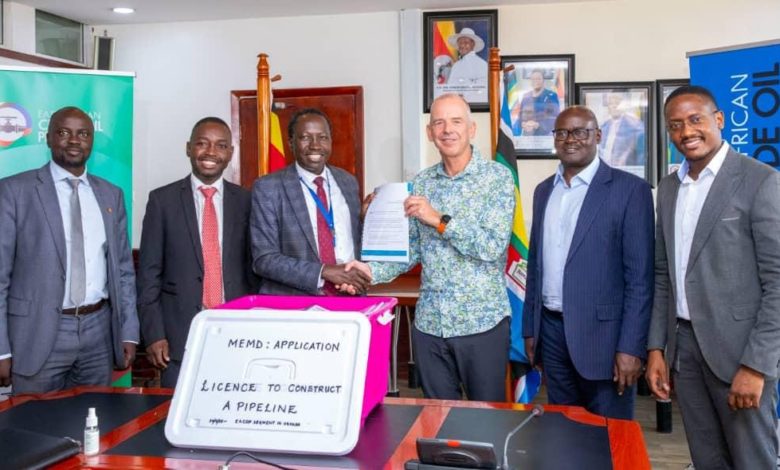 Officials from the East African Crude Oil Pipeline Company (EACOP) Limited have told the government of Uganda that they are set to start laying the pipeline that will send the country's oil to the international market.
To show their readiness, they have officially applied for a construction license, that when accepted, will see $3.5bn invested into the development of the 1444km long pipeline. When laid, EACOP will be the world's longest heated pipeline.
Presenting the application to the ministry of energy and mineral development (MEMD), Martin Tiffen, the EACOP Ltd General Manager said all is set for the work to commence.
The construction license will enable the company to kickstart the development of the 24-inch diameter heated and buried crude oil pipeline that will start from Kabaale, Hoima in Uganda to Chongoleani, Tanga in Tanzania.
Upon receipt of the application, Honey Malinga, the acting director of Petroleum at the Ministry, pledged continued government support to ensure seamless implementation of EACOP.
He said the application will be processed within 180 days.
"I want to thank the company for preparing the application for the construction license…the ministry will process the application in accordance with the law, and we look forward to timely commencement of pipeline construction," said Malinga.