Ebola Outbreak: Museveni assures Ugandans of safety
20 people have recovered including 5 health workers who were discharged yesterday from the Entebbe Isolation facility.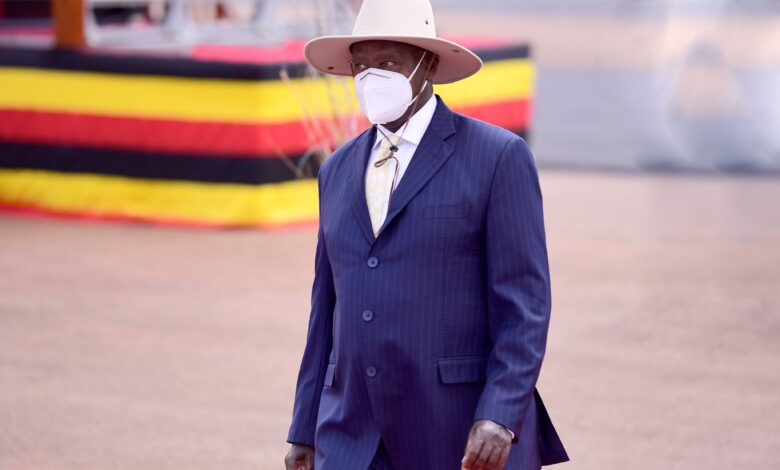 President Yoweri Kaguta Museveni has confirmed to the country that there is no registered Ebola case in Kampala central business district following the death of one Twagiira Yezu Ndahiiro aka Kakono, at Kirudu Hospital in Kampala.
According to the President, who was updating the country on Ebola during a televised address, Twagiira was a previously listed contact to his brother, Nzairwa Cleophas, an 18-year-old who died during a surgical procedure on 18th September 2022, at Mubende Hospital.
Therefore, this implied that the deceased Twagiira had acquired the Ebola virus from the epicentre in Mubende district and later was brought to Kirudu Hospital in Kampala for treatment.
The President noted that while in Kirudu Hospital, the victims gave wrong names to divert the health workers from associating him with Ebola.
"The health workers at Kiruddu suspected him to have liver/kidney problems and peptic ulcers. Because of this, the health workers used protective wear while attending to him. He died 10 hours later," he said.
Earlier on, the relatives of the deceased had insisted on taking him to a traditional healer for treatment, something which didn't work out.
Museveni added that the behaviour exhibited by this family of refusing to follow up and running away to look for treatment at the witch doctors' shrines, poses a great risk of spreading the virus.
It's on this note that the President directed the family to cooperate with the district officials and health workers, to stop moving around seeking treatment.
"I am happy that the majority are under quarantine. Those who ran away should come back for close observation, so that if they fall sick, treatment can be started early. Those who are in hiding should come out immediately and report to the health workers for proper follow-up," he said.
Further on, the President confirmed that the victim who was admitted at Kiruddu Hospital from Mubende and died had 24 contacts and is under quarantine.
He, therefore, asked witch doctors, traditional healers and herbalists not to accept sick people in shrines or places of treatment. He advised them to call health workers for safe transfer to hospitals.
Due to the current epidemic, there are so many people reporting signs and symptoms similar to Ebola within Kampala and Wakiso.
However, the President said several such alert cases have been tested and the results have turned out to be negative.
According to the ministry of health, as of 12th October 2022, there are 54 total confirmed cases of Ebola and 19 deaths.
20 people have recovered including 5 health workers who were discharged yesterday from the Entebbe Isolation facility.
"I would like to appeal to you to remain calm and follow guidance from the health workers. Our country can control this epidemic. Government is doing everything possible to ensure your safety," the President concluded his address.