Employers in ICT sector asked to comply with NSSF Act
The State Minister for ICT Kabyanga Godfrey noted that the ICT sector stands as a cornerstone of socio-economic transformation.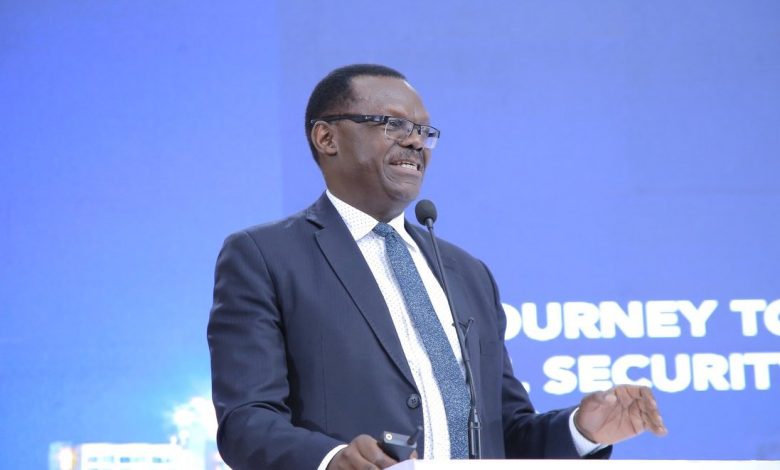 The National Social Security Fund (NSSF) Managing Director Patrick Ayota has given employers operating within the ICT sector a deadline of February 1, 2024 to complete the registration of their employees and submit their social security contributions.
He recently made the remarks at the Fund's stakeholder workshop held with employers, key players and stakeholders in the ICT Sector.
This workshop was used as a platform to consolidate and operationalise enforcement of Social Security compliance within the ICT sector following the recent NSSF Act as Amended in 2022 that now requires all employers to register their employees regardless of their number.
He conveyed to stakeholders within the sector that their adherence to NSSF regulations would not just ensure social protection for employees in these industries but also contribute to the acceleration of Uganda's economic growth.
"Our data shows that over 83% of NSSF members have less than shs10m where on average these savers earn shs250,000 a month. The low savings are attributed to non-compliant employers and low wages earned. On a national level, our savings are 11% of the GDP.
We therefore call upon you employers to play your part to increase savings in the country. On our side, we have introduced several initiatives that will help increase both the capacity to save and the willingness for Ugandans to save," he said.
The State Minister for ICT Kabyanga Godfrey noted that the ICT sector stands as a cornerstone of socio-economic transformation.
Middle-income status ambition
"Therefore, when you gather us as a sector, you are taking the right path because we are the driving force behind propelling this country to a middle-income status, and we cannot achieve this without your support. It's worth noting that Uganda welcomes approximately 800,000 individuals into the working-age population each year," Kabyanga said.
He further explained that, "This implies that roughly 800,000 people will eventually reach retirement age annually. The question arises whether the Minister of Gender has adequate resources to support all these retirees. Without a robust social security system, the government might be burdened with this responsibility, making it imperative that we address this issue no."
Advancement of digital services
According to the ICT Ministry Permanent Secretary Dr Aminah Zawedde, when individuals can check their balances at any given moment, it instills trust in the Fund, encouraging continued contributions.
"Another pivotal aspect is the advancement of digital services. As we establish this fund, we aspire to offer an increasing array of online services, making it convenient for people to access and comprehend the Fund's operations. Data security and protection are paramount in our agenda.
As we facilitate transactions and balance inquiries, we are committed to safeguarding people's information, ensuring it remains confidential and secure." she said.
She revealed that in the ongoing digital transformation journey as a ministry, another critical area of focus is fostering innovation and entrepreneurship.
"Given the abundance of young, highly productive individuals, many of them have created innovative products with the potential for commercial success. It's vital to consider how we utilize these savings when reinvesting them. Supporting the innovation ecosystem should be a top priority," she advised.
About NSSF Act
Key amendments to Voluntary Membership under the NSSF Amendment Act include; A member making voluntary contributions to the fund over and above his or her standard contributions.
A member who wishes to make a voluntary contribution may authorise his or her employer in writing to deduct an agreed rate from the employee's wage payment and remit the voluntary contribution to the fund.
A person who is self-employed may apply for membership in the fund and shall make voluntary contributions to the fund