Finance adopts strategy to enhance tax mobilization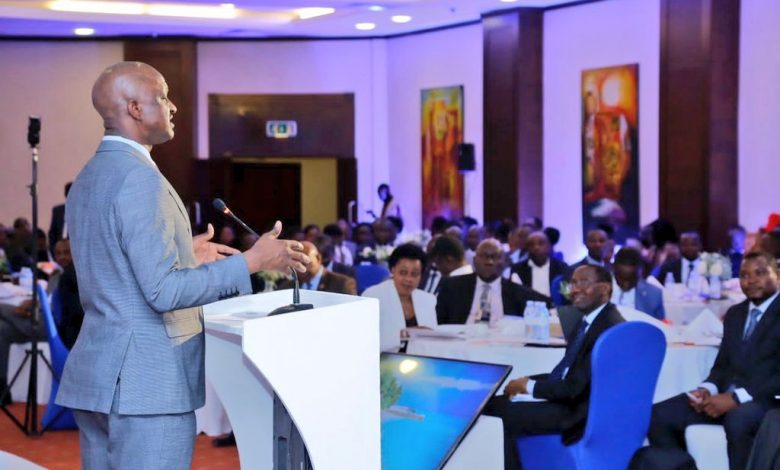 The Ministry of Finance and Economic Development is adopting a strategy of enhancing tax mobilization and increased caution on public expenditure to have sustainable debt and reduce borrowing.
Officiating at the opening of the annual debt and development policy dialogue in Kampala, the permanent secretary of the finance ministry of finance and economic development, Ramathan Ggoobi said they want to finance the debt to remain with enough money, to invest in other things.
He noted that the reduction in economic activity as a result of the covid-19 outbreak in Uganda affected tax revenue collections and led to significant shortfalls.
"Uganda at the same time was faced with a number of expenditure pressures on both economic and health fronts which the government needed to respond to urgently to save lives. The government increased its borrowing levels which saw an increase in public debt from 41% of GPD in June 2020 to 48.4% in June 2022," he added.
However, the finance ministry debt sustainability analysis report indicates that the debt is sustainable and is projected to reduce in the medium term.
Fred Muhumuza, the director of Makerere University Business School (MUBS) Economic Forum, explained that Uganda has good policies which are never implemented.
"Institutional weaknesses affect the budget and undermine private sector investment, therefore exemptions to entities and policy consistency needs to be looked into," he added.
The finance ministry going forward has put in place a tax exemption rationalization plan, as a discipline of tracking the activities of investors.
Government is to enforce tax collection compliance in a situation where there is no saving culture and a lack of instruments to attract savings.
Experts emphasize that revenue can only be unlocked when households and businesses are investing.
Meanwhile, the ministry of finance projects that real GDP growth will increase to over 7% at the start of commercial oil production whose take-off is expected to happen in 2025.