FUFA Releases Fixtures As Ten-club Women Super League Action Returns
Last season's surprise pack; Uganda Martyrs will be out to prove that last season's performance was not a one off. The Lubaga school side was one of the most exciting sides to watch pulling off a number of results and making their home – St. Gerald playground one of the toughest places to visit for any opponent.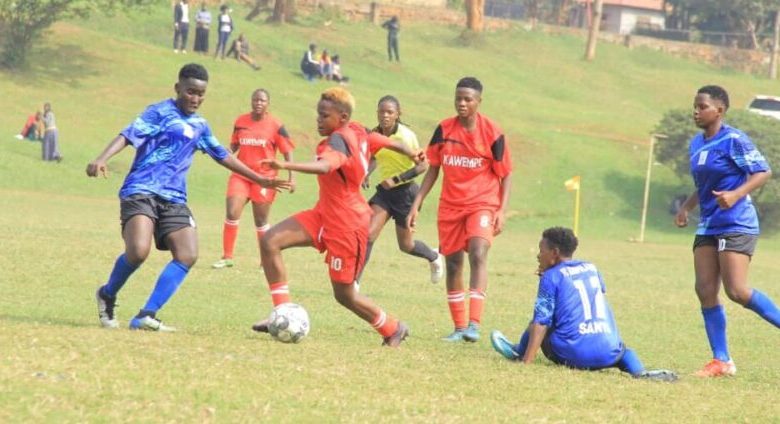 The Federation of Uganda Football Associations (FUFA) Competitions Department Tuesday released the fixtures for the FUFA Women Super League.
The federation said all the 10 clubs succeeded in the FUFA Club Licensing exercise as they were vetted in the five criteria areas of Administration, Finance, Legal, Sporting and Infrastructure.
In the opener on Saturday 17th September 2022, FUFA Women Elite League (FWEL) Champions Makerere University WFC will take on  FUFA Women Super League (FWSL) Champions She Corporate FC at Makerere University grounds.
Makerere beat Asubo Gafford Ladies 6-0 in the FWEL playoff final as the two promoted sides battled for Championship glory.
Three other fixtures are set to be played the following day Sunday 18th September; pitting Kampala Queens against Asubo Gafford Ladies at IUIU Kabojja Campus, Uganda Martyrs HS WFC Lubaga hosting Rines SS WFC and Soroti outfit Olila HS WFC hosting former champions Lady Doves FC from Masindi.
Below are the ten teams participating in the FUFA Women Super League.
1-She Corporate FC
2-Kampala Queens FC
3-Kawempe Muslim Ladies Fc
4-Uganda Martyrs High School Lubaga
5-UCU Lady Cardinals FC
6-Olila High School WFC
7-Lady Doves FC
8-Rines SS WFC
9-Arsubo Gafford Ladies FC
10-Makerere University WFC