Gen. Elly Tumwine Leaves Behind A Highly Repressive State; Sad He Died Seeking Medical Attention Outside A Country They Neglected – Says Alliance For National Transformation
Former security Gen Elly Tumwine passed away at Agha Khan Hospital in Kenya after battling lung cancer. His body was returned to Uganda Friday evening aboard a chartered plan from Nairobi and handed over to Uganda People's Defence Forces awaiting burial.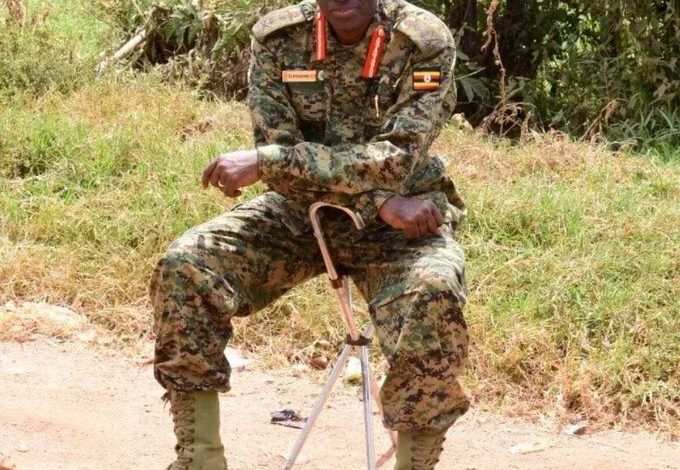 The death of Gen Elly Tumwine has attracted mixed reactions from Ugandans. While his family and comrades in government mourn, a section of aggrieved Ugandans are uncharacteristically and mockingly celebrating his death.
Like many institutions in the country, the Alliance for National Transformation (ANT), an opposition political party, joined hundreds of establishments to mourn the death of Gen Elly Tumwine in an obituary statement released on Friday, a day after the passing of the heroic soldier.
In the condoling statement, Alice Alaso Asianut, the Ag Coordinator of Alliance for National Transformation, expressed sadness that Gen Elly Tumwine ' died seeking medical attention outside of Uganda' an act she said 'is an indictment to the so-called fundamental change they ushered in.'
These changes, Alaso said, 'totally neglected our hospitals and rendered them unhelpful both to the leaders and citizenry.' She advised that leadership must read the life story of Gen Elly Tumwine and understand that when given an opportunity to serve, we should serve Ugandans with a sense of responsibility.
"At his passing, Gen Elly Tumwine had not realized the Uganda they promised to deliver. He leaves behind a highly repressive state, a nation which has never seen a presidential transition since the war he fought in, a country where our children are shot at for attempting to express their dissenting views, and a medical service which is too run down that our leaders find it both shameful and unbearable to be hospitalized here," Aloso said, adding that Gen Elly Tumwine's death is a clear epitaph to a lost revolution.