Government rejects SGS vehicle inspection deal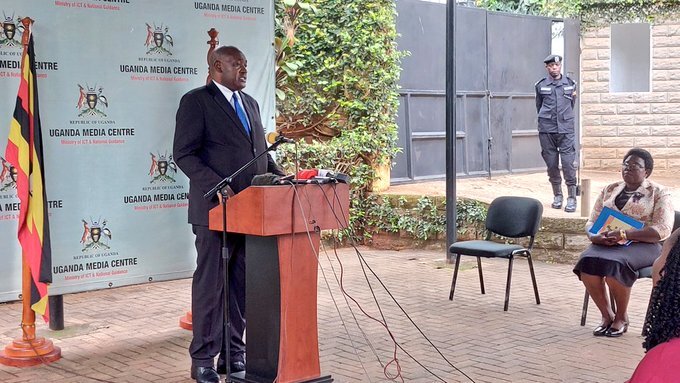 The Minister of ICT and National Guidance Chris Baryomunsi reveals that the government of Uganda will not be proceeding with the contract it entered into with Société Générale de Surveillance (SGS).
The Ugandan government 2015 sought the services of SGS to carry out mandatory vehicle inspection but now the cabinet has receded the decision preferring that the work is done by Uganda Police and the Ministry of Works and Transport.
Baryomunsi has Tuesday told journalists at Uganda Media Centre that the inspection services are mandatory and will still be carried out, however, this will be done by government institutions like the police and the transport ministry.
"One of the cardinal decisions that have been taken by cabinet is that we are terminating arrangements to invite SGS to carry out the mandatory vehicle inspection services," the minister reported.
Adding: "The government system will carry out this inspection, and therefore there's no need of procuring a third party or an outsider to come and do an inspection of our own vehicles,"
In 2020, the then Speaker of Parliament Rebecca Kadaga called for further deliberations on the agreement and negotiations between the government and SGS.
The objective of the SGS deal was to improve road safety and protect the environment by eliminating defective vehicles.
However, to date, the Inspectorate of Vehicle Inspection under the Uganda Police is responsible for vehicle inspection, driver testing and car fitness in Uganda.