Govt told to carry out thorough research before wealth creation projects implementation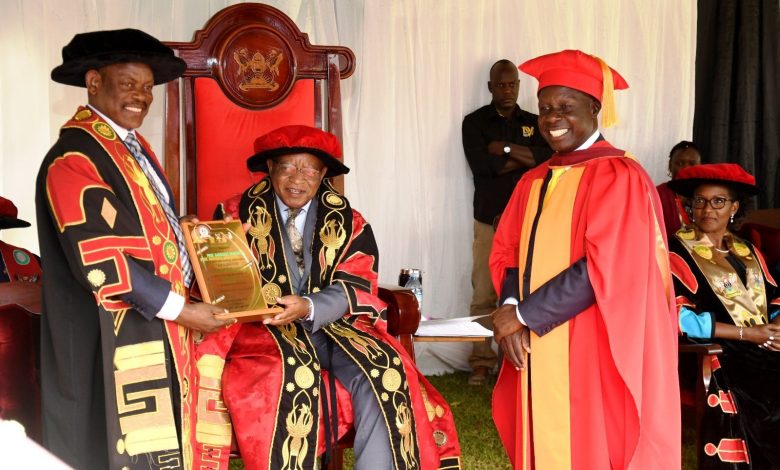 The government has been requested to ensure that most of its projects like Emyooga and now the Parish Development Model are supported by research.
Speaking during the fourth session of Makerere University's 73rd graduation ceremony, which is dedicated to Makerere University Business School, the Chancellor of Makerere University, Prof. Ezra Suruma, emphasized the importance of knowledge in improving the standards of living in the country.
"Research is tackling real-life problems like setting standards and ensuring that Uganda imports good quality solar systems and also offering insight on how to increase intra- regional trade. Makerere university Business school has embarked on studies to understand what the parish development model government program is," he explained.
The Spokesperson of KCCA, Simon Kasyate, is also among those who graduated with a degree of Master of Business Administration."My target is to acquire knowledge on how to manage money and progress to positions like Chief Executive Officer of a company," he said.
One of the lecturers from MUBS in the faculty of commerce, department of accounting Kinatta Moses, was awarded a doctorate of philosophy for his study in commercial real estate in Uganda.
The five days graduation sessions are ending tomorrow with the college of engineering and the college of journalism and communication.
About 4639 students turned up at Makerere university freedom square from Makerere University business school to receive their awards of PHDs, Master's degree, bachelor's degree and diplomas during the fourth session of Makerere University's 73rd graduation.
This makes 30% of the 13221 students graduating and has attracted a very big number of graduates, parents and guardians which called for extra arrangements to accommodate them.