Health ministry wants Shs65bn to fight Ebola
On Friday, Dr Aceng reported that they had discharged two survivors of Ebola at Mubende Regional Referral Hospital. Unfortunately, the minister said, one of the recovered patients lost his wife and child to Ebola.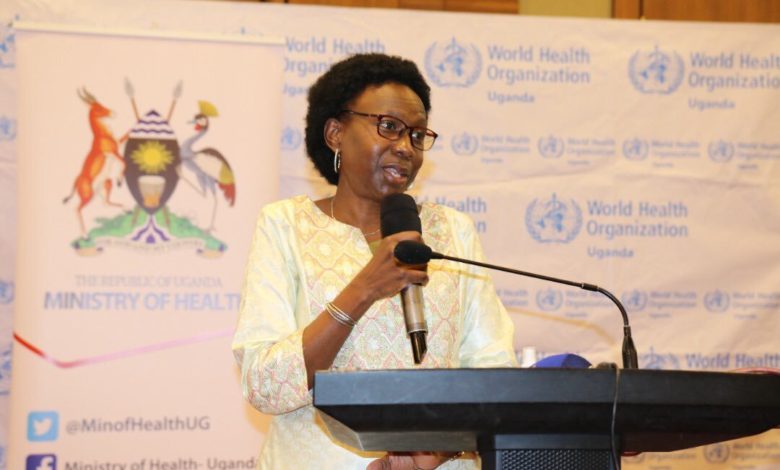 The Ministry of Health wants Shs65bn to finance activities related to the prevention of transmission of Ebola Virus Disease and treatment, Uganda Radio Network reports.
The Minister of Health, Dr Jane Ruth Aceng, said that while this money is not enough, it will fund vital areas of treatment and surveillance in the affected districts.
She made the revelation while speaking to journalists shortly a High-Level Meeting with partners, diplomats, donors and officials from the World Health Organization (WHO).
The meeting was convened to discuss the status of the Ebola outbreak in Uganda, identify priority needs, and bridge gaps in the Ebola response.
"Uganda has managed seven Ebola outbreaks to-date. We have never exported it to any country. And who contained these? The health workers!" the minister said of Uganda's ability to contain the virus.
Unfortunately, Saturday morning, the minister announced Ebola had claimed the life of doctor who had earlier tested positive for Ebola and was receiving treatment at an isolation centre in Fort Portal.
Dr Mohammed Ali, a Tanzanian national, tested positive for Ebola on Sept 26, 2022. "Dr Ali is the first doctor, and second health worker to have succumbed to Ebola. The first was a midwife from St Florence Clinic, a probable case because she died before testing," Dr Aceng said.
On 20 September 2022, the health authorities in Uganda declared an outbreak of Ebola caused by the Sudan virus (SUDV), after a case was confirmed in a village of Madudu sub-county in Mubende district, central Uganda.
Ebola has since spread to other districts like Kagadi, Kassanda and Kyegegwa where the surviving victims of the deadly virus continue to be hospitalized.
The health ministry on Friday deployed a mobile lab in Mubende Regional Referral Hospital to support Ebola virus testing for the region to reduce on the turnaround time of results.