How Bitature's unsolved loan deal with South African lenders is failing his KCB loan deal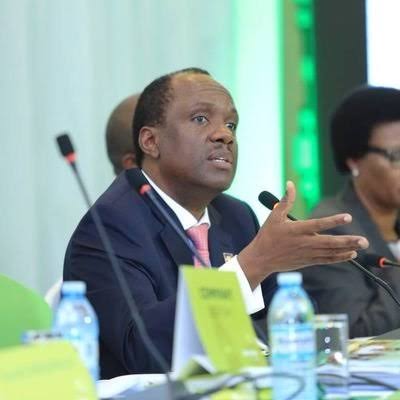 Debt is like any other trap, easy enough to get into, but hard enough to get out of, a quote credited to Henry Wheeler Shaw says.
And if there is any man who finds himself in a hard-to-get-out situation in Uganda, then it is Simba Group's, Patrick Bitature.
Despite a court injunction regarding a bad loan he had with some South African lenders, he is finding it had to secure a $44m loan from KCB Bank.
Justice Susan Abinyo, sitting at Uganda's High Court's Civil Division foiled the development after Bitature's estranged South African financers had raised the red flag against the impugned transaction.
Bitature has reportedly failed to pay back by now a staggering $32m to the South Africans, inclusive of interest; he borrowed from them way back in 2014.
Yet Bitature, despite that alleged breach on his part, was set to add on that liability with another one totalling $44m courtesy of KCB Bank Uganda and KCB Bank Kenya.
Robert Kirunda, one of the attorneys for the South Africans, alleges that what Bitature had schemed to do was an act in flagrant breach of the agreement entered between him and his clients.
He explains that the loan agreements his clients and Bitature signed bar the latter from borrowing over and above $50,000 from other sources while he remains indebted to his clients.
The moneylenders add that as much as Bitature has refused to pay back what he borrowed from them, to add insult to injury, the businessman had plotted to use the same securities which he had pledged to them to secure the above-stated fresh huge loans from KCB.
In a further demonstration of what they refer to as bad faith towards his clients, Kirunda says Bitature had gone behind the back of his clients' representatives mandated to sit on the boards of Bitature's companies and approved several resolutions authorising the above-stated fresh borrowings from KCB.
Bitature in response accuses the said representatives of his financers of having gone AWOL which has made it hard to access them in the event he and his companies need them.
Kirunda argues what was going on between Bitature and KCB was prejudicial to the interests of his clients in that Bitature had used exactly those very said companies as securities during the time he was taking loans from his clients.