How growing Hass avocado contributes to agro-tourism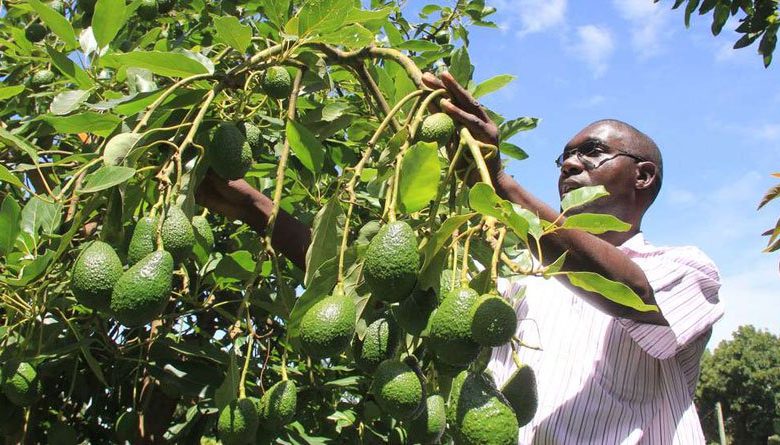 To boost agro-tourism in Uganda, farmers in Hoima City are engaging in Hass avocado growing. This will also help them to tap into the international market.
At the centre of this endeavours is Bwendero Hass Avocado Orchard. It is seated on 400 acres of land located in Hoima City Bunyoro subregion. It started in 2022.
According to John Magara, the Director of Bwendero farm, they once harvested enough avocado to tap into the international market.
He said Uganda hasn't accessed the export market due to the low volumes of avocado grown in the country.
"We have the volume and quantities to have something on the international market. When you don't have the volumes, the big buyers are not interested ," Magara said.
"Of course, we expect to get in gradually as we start from the minimal kilograms to more," he adde.
He explained that the oil in these avocados is more or less a by-product since it is the fruit which is eaten that is most demanded, and 80% of it is exported.
Magara highlighted that they are borrowing a lot of experience from Kenya since they are leading the way in the export markets.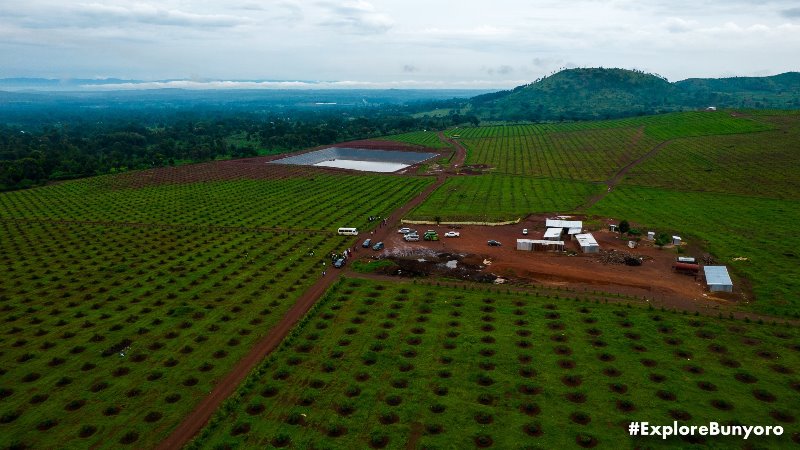 One of the main challenges Bwendero Hass Avocado Orchard is facing is irrigation, however, Magara notes that once they are done setting up dams, irrigation of avocado trees at his farm will be swift.
"Irrigation is something many people take for granted and think it' i manageable. It is a very expensive thing. We also learnt it as we went along. One may think the plantation is the most expensive but it's not. It's the irrigation part," Magara explained.
Additionally, he noted that they have experts from water development, whom surprisingly many Ugandans haven't been using on their farms, yet they are so knowledgeable about some of these activities.
Martin Mugara Bahinduka, the State Minister for Tourism, believes that the more Ugandans engage in domestic tourism, the more they learn about other kinds of tourism like agro-tourism which encompasses agriculture.
Bahinduka highlighted that the Explore Bunyoro campaign has not only started with Hass Avocado growing but also cattle grazing in Mbarara which was in line with dairy farming.
"Agriculture, as an independent component, is part of tourism. If you go for instance to Emburara, these people are doing only one thing and that's agriculture tourism, Bahinduka said.
"You can go there and see the cows, how they are milked and how their products are used and also spend there some nights. Agro-tourism is a growing product in this country and so we encourage people to participate and be part of it," he added.
Charmar News also learnt that the Bwendero Hass Avocado orchard has got pathways which Magara said are used by tourists who love motor vehicle racing.
Olub Solomon, the field assistant at Bwendero Hass avocado orchard, explained that while growing avocados they go through a process known as grafting where they intermarry Kenyan Hass with Ugandan seeds.
According to Olub, they plant 110 trees per acre, which they expect to yield from 300 to 400 kgs after 3 years and after 5 years the yield will be 800 to 1000 kgs.
"What we plant is the local variety we have from Uganda here which we put as a root stoked. Then the upper part which we see with the leaves is brought from Kenya. That is what we graft from our greenhouse," said Olub.
He noted that on average, 1kg goes for Shs3000 on the international market.
Hass avocado growing in Uganda began in 2013 when farmers exported just above four tonnes of avocado.
The industry has since exploded, reaching a record high of 469 tonnes in 2020, according to figures from the United Nations Commodity Trade Statistics Database.