I have seen children with ripped anuses – Musa Echweru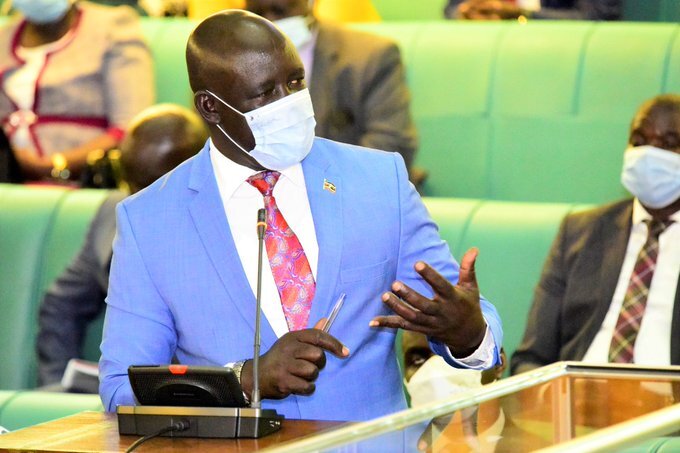 As Parliament continues to debate the Anti-Homosexuality Bill, 2023, Musa Francis Ecweru, the Minister of State for Works and Transport (Works), has told a televised and widely publicized parliamentary sitting that he has seen children with ripped anuses in hospitals.
"I have gone to some hospitals, I have seen children with ripped anuses, I have talked to doctors and I have been informed that they have been molested by homosexuals," Echweru stated.
He continued: "For anybody who can stand here and tell us that it is a human right to destroy people's anuses, that person is evil, hell belongs to that person. Those who believe in it let them have it in their countries,"
The minister said homosexuality is a threat to the human race. "What we are discussing is the preservation of the human race. There are consequences but the consequences that are negative shall be temporal," he said.
While in his minority report, Fox Odoi-Oywelowo, the MP for West Budama North, quoted the Annual Crime Police Reports and said incidents of homosexuality have been reducing in Uganda, from 12O in 2017 to 83 in 2022, Police spokesperson Fred Enanga on Monday reported the arrest of Junior Jackson,22, living in Mirembe cell, Nyakahama Parish in Kamwenge district for aggravated defilement and sodomy of 8 male pupils of Mirembe Primary School, aged between 7-15 years.
Sarah Opendi, the Woman Member of Parliament for Tororo District, has proposed that homosexuals recruiting children into the vice should be castrated because life imprisonment as proposed in the draft Anti-Homosexuality Bill, 2023 is not enough.
"Where somebody has got your child into homosexuality even life imprisonment is not adequate. The amendment I am proposing is that such a person should be castrated madam speaker," Opendi said.