Internal affairs to issue polycarbonate e-passports
The new e-passports will also provide better data protection and minimal chances of damage to their passports.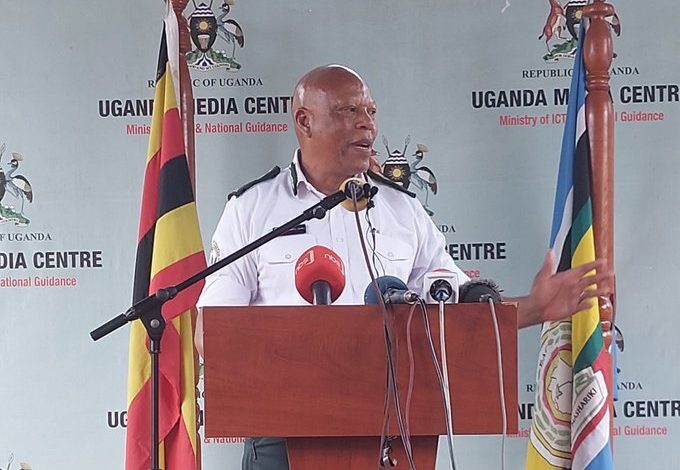 The ministry of internal affairs has concluded an update of the current paper-based e-passports to polycarbonate e-passports. The aim is to ensure enhanced security features and durability.
The polycarbonate e-passports also conform to the standard requirements as recommended by EAC and International Civil Aviation Organization (ICAO).
Speaking to journalists at Uganda Media Centre this morning, the Director of Citizenship and Immigration Control, Maj. Gen. Apollo Kasiita-Gowa highlighted that Ugandans will experience better quality and easy data verification at various airports of ICAO member states.
The new e-passports will also provide better data protection and minimal chances of damage to their passports.
He said the ministry has so far issued over 1, 008, 401 e-passports since their launch in December 2018.
"Both passports (e-paper based and e-polycarbonate) shall continue to be used until expiry or leaflets run out. The upgraded polycarbonate passports, just like the e-paper passports, have an electromagnetic chip," he noted.
The other feature of the passport includes the polycarbonate (tough plastic) layers infused together, leading to a finished material where personal data is engraved inside the deeper layers of the document with laser hence it can't be delaminated.
Kasiita additionally noted that this gives the new e-polycarbonate passport resilience and robustness for data security and protection, with strong anti-fraud features.
"These features make the EAC e-Passport suitable for use at e-gates for self-clearance; easy and automated issuance of boarding passes; quick passenger processing worldwide (for ICAO member states); and full compliance with international security standards Hence easing traveller experience,"
Charmar News has learnt that with these new changes, travelling, specifically document verification, is going to be easier and more seamless than ever before due to improved technology.
Kasiita alerted the public that the cost of the passports remains unchanged as an ordinary passport costs Shs250, 000 while processing an express passport attracts a fee of Shs150,000, which makes a total of Shs400,000.
Other passports such as the Official and Diplomatic passports cost Shs400, 000 and Shs500, 000 respectively.
According to the ministry, with effect from today, the paper e-based passports are still valid until expiry or until leaflets get finished.
Therefore holders of such passports have been asked not to worry as both will still be used concurrently. However, those who will apply for new ones will be only issued with Polycarbonate e-passports.