Kadaga Calls On The Commonwealth To Spur Industrial Revolution Amongst Members
It is true that many high-income countries are realizing the need to reshoring production but this approach is likely to hurt both advanced and developing economies alike.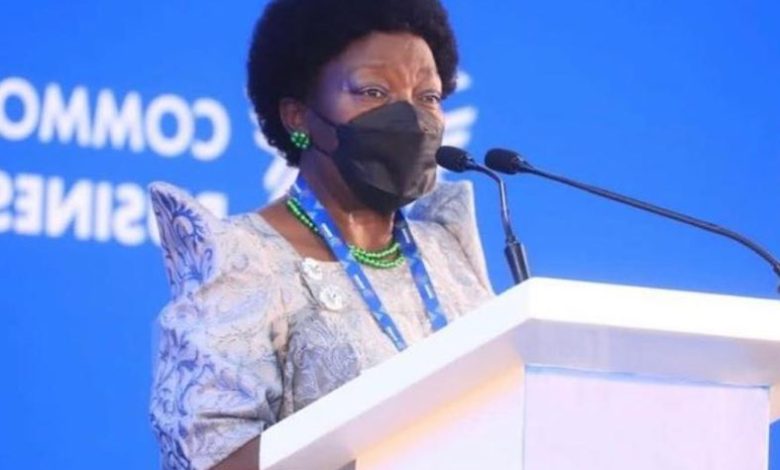 Uganda's First Deputy Prime Minister and Minister of East African Community Affairs, Rt. Hon. Rebecca Alitwala Kadaga wants the Commonwealth bloc to spearhead efforts to make all members industrialized states.
The Ugandan veteran minster was speaking in Rwanda at the ongoing Commonwealth Heads of Government Meeting (CHOGM) during the Commonwealth Business Forum session titled "Ecosystems: Redesigning Global Value Chains In A Post Covid World," that took place at Intare Conference Arena in Kigali.
She said: "While some parts of the world are on the verge of the 4th Industrial Revolution, many parts of Africa have not yet entered the 1st Industrial revolution and hence cannot relate well with the Global Value Chains,"
She explained that Global Value Chains involve the full range of activities that firms engage in, to bring a product from its conception to its end use and beyond, that is to say, design, production, marketing, distribution, and support to the final consumer.
She said: "[The] Covid-19 pandemic however, disrupted the GVCs, adversely affecting the World economy and reversing of the hard earned economic gains. In the thick of events, we recall that governments across the World adopted mobility restrictions that have continued in one form or another as an alternative to contain the virus.
She added: "Unfortunately, these restrictions further stimulated serious ramifications on the complex production-sharing literally referred to as Global Value Chains. It also became a stack reminder of the interconnectedness between countries and vulnerabilities associated thereof."