NRM Commences Process To Select EALA Candidates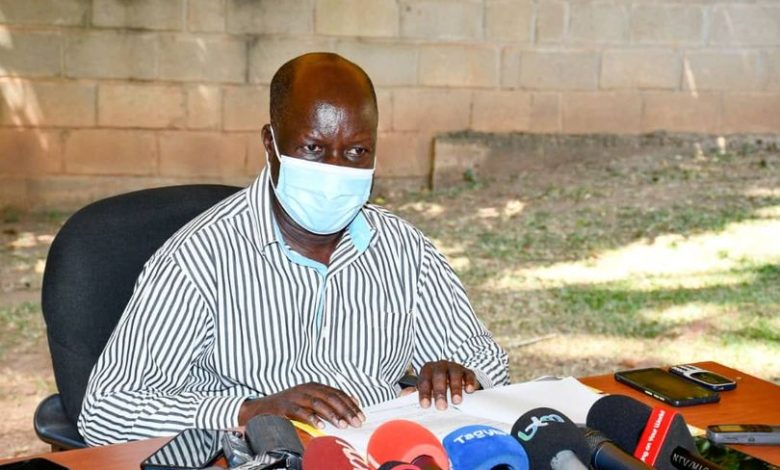 The chairman of National Resistance Movement (NRM) Electoral Commission, Dr. Tanga Odoi Tuesday invited aspirants interested to contest for the six East Africa Legislative Assembly (EALA) seats.
"In line with Rule 10 of the NRM Parliamentary Caucus Rules of Procedure, the NRM Electoral Commission hereby calls for Expression of Interest for the position of NRM Flag bearer for Member of Parliament to the East African Legislative Assembly for the 2022 – 2027 term of Office," Dr. Odoi told a press conference.
"Any  member  who  wishes  to  contest  for  the  position  of  NRM flag bearer  for  Member  of  Parliament  to  the  East  African Legislative Assembly shall deliver a written Expression of Interest and  updated  Curriculum  Vitae  (CV)  to  the  Chairperson,  NRM Electoral Commission at Plot 13, Kyadondo Road starting today Tuesday 28thJune at 2:00pm to Thursday 30th June at 5:00pm.
"On Friday  1stJuly,  2022,  the  NRM  Electoral  Commission  shall present names of the interested Candidates to the NRM Central Executive   Committee   which,   upon   consideration,   shall recommend  names  for  election  to  the  NRM  Parliamentary Caucus.
The EALA is the sub-organ of the East African Community, being the legislative arm of the Community. The East African Legislative Assembly was inaugurated on 30 November 2001.
Tanzania's Abdulrahman Kinana, an Elected Member from Tanzania was unanimous elected the Speaker of the First Assembly. The First Assembly met until 2006, where it sits to date. The members are sworn into five-year terms.
The outgoing Fourth Assembly has 62 members, of which each member state submits 9 elected members; it also has 8 ex-officio members