NUP supporter in Fort Portal missing
Aaron Ayebare, a friend of Tumwesige says he last talked to him a week ago when they met in a restaurant for a late lunch. Ayebare says Tumwesige was restless.
The month of August was a good one for the National Unity Platform (NUP), as a political party, and its leader Robert Kyagulanyi Ssentamu aka Bobi Wine, who conducted a successful nationwide tour.
However, you cannot say the same of its supporters who have to deal with the aftermath of organizing and hosting the party's top leadership. Bobi Wine's successful tour of Fort Portal City and the emerging prominence of NUP in the region have scared the government.
Before earning city status, Fort Portal was the capital town of Kabarole district, a stronghold for the National Resistance Movement (NRM), the ruling political party, and President Yoweri Museveni.
With growing political activism among the youth who believe in and support Bobi Wine, Fort Portal City is slowly slipping away from NRM and falling into the hands of NUP. And the regime is not allowing that to happen.
As it has done since the rise of Bobi Wine and NUP, the regime is going after the staunch, strong and influential supporters, strategists and leaders of NUP.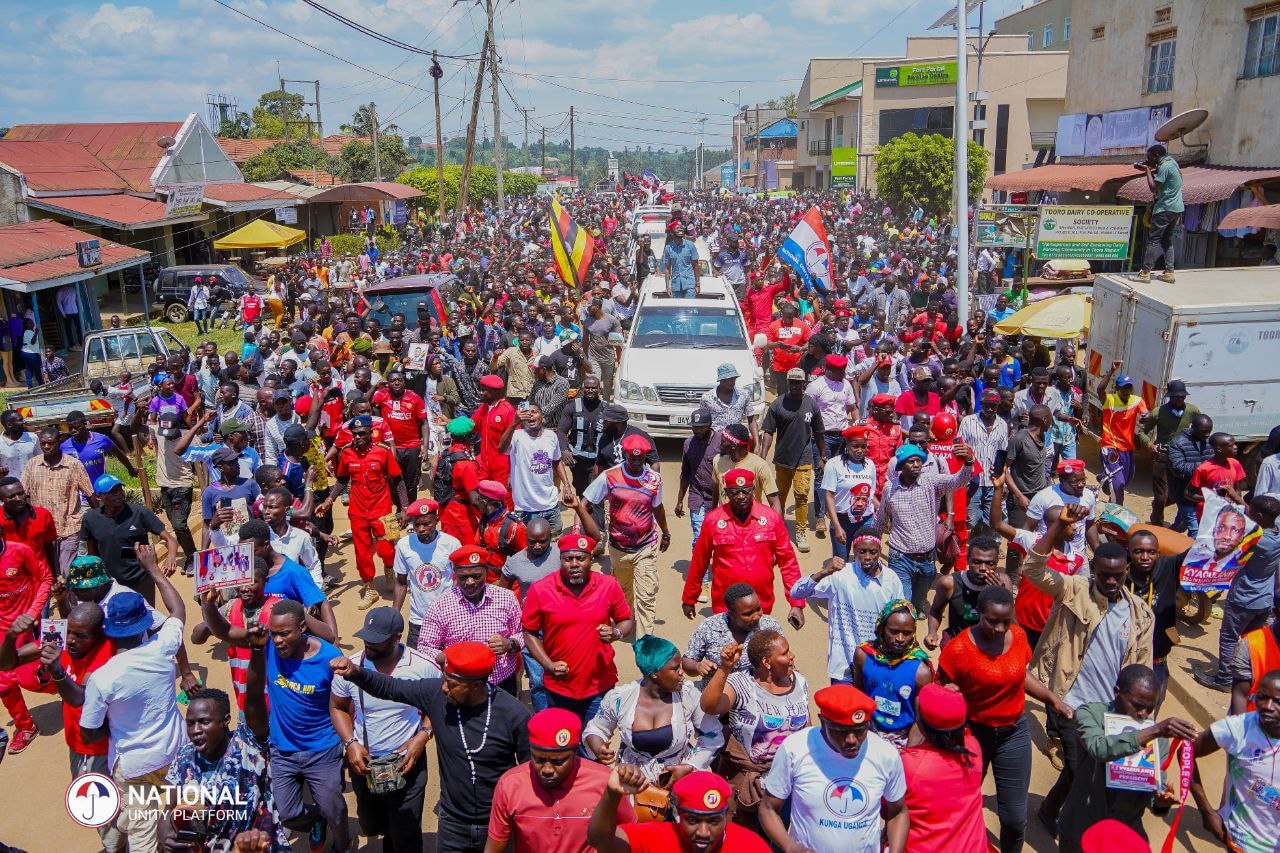 According to reports and claims by NUP, the regime uses money to buy off their people and those who refuse to take the money, are arrested, held incommunicado without trial and tortured.
The young opposition party claims the regime has hundreds of young men and women in official prisons, ungazeted prisons, and safe and torture houses across the country. The victims are allegedly being accused and held for supporting NUP.
To avoid a similar feat and fate, many NUP supporters are on the run, hiding from police and state operatives. They are hiding and running away to avoid arrests and the torture that follows.
One such victim is Joshua Tumwesige, a resident of Ibonde, a village on the outskirts of Fort Portal City. He is missing after participating in the successful visit and hosting of Bobi Wine to the City.
Family and friends of young Tumwesige are scared since they are not able to connect, interact and hear from him. His known mobile phones are off. They fear Tumwesige could have been arrested by state operatives and is being tortured.
Aaron Ayebare, a friend of Tumwesige says he last talked to him a week ago when they met in a restaurant for a late lunch. Ayebare says Tumwesige was restless.
"He said the heat was too much and needed to be away for a while. He said he was receiving threatening calls. He didn't know who was calling," Ayebare said.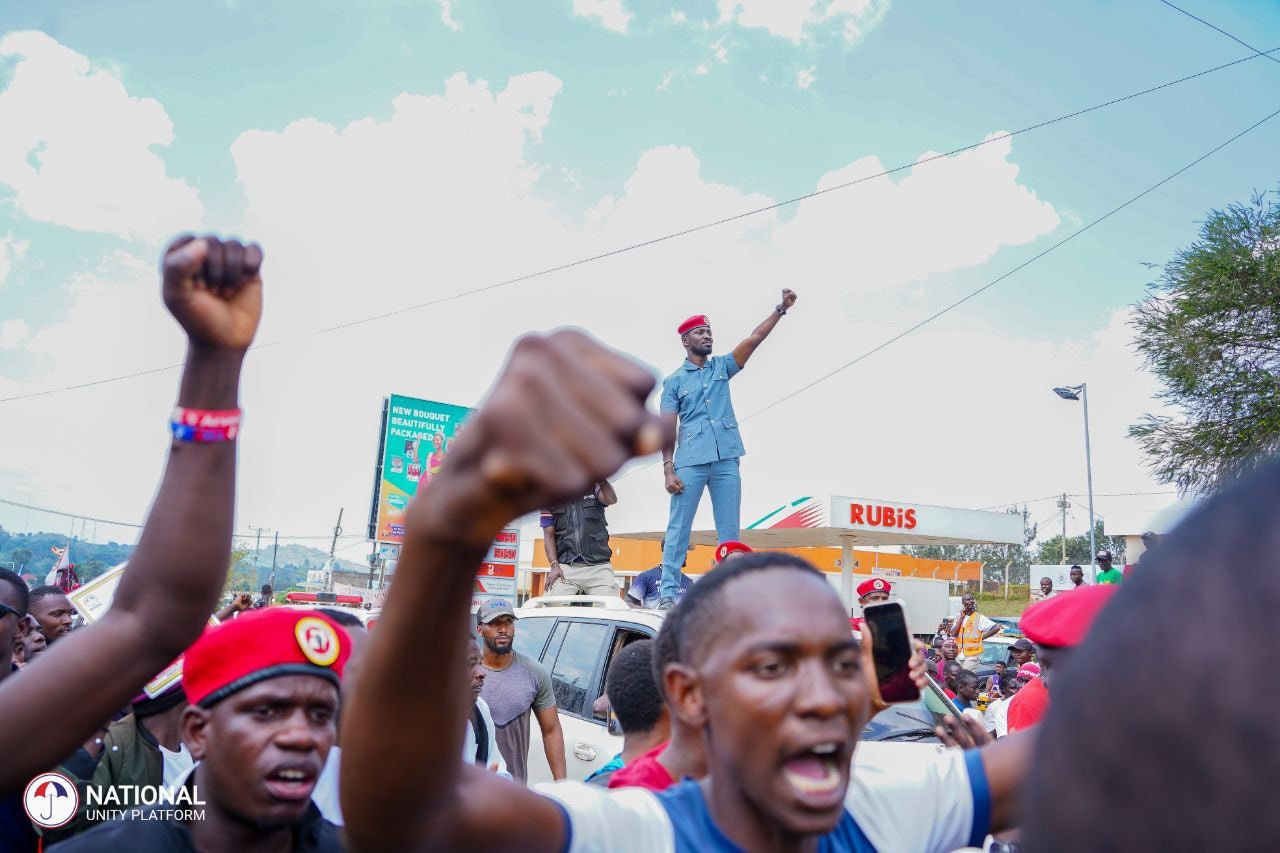 Asked if they have reported him as a missing person, Tumwesige's friends said they have considered that option because police are always hostile to such cases involving NUP supporters.
A female family member said the pressure on Tumwesige to abandon the party he loves and supports with all his heart is 'too much.' The people pressurizing him are not giving him any other option but to sell out NUP and he is not willing to do that. He is at a crossroads. Now that we cannot find, we are worried," she said.
They are hopeful that he will communicate whenever he can. They are only worried that if it is a government with him, then they might not access him.
Tumwesige's disappearance is one of the many cases that NUP continues to register. The political party uses every opportunity to demand the unconditional release of political prisoners but with little success.
The continued arrest and detention of NUP supporters has put the party and Uganda Human Rights Commission on a collision course with the party leaders saying the human rights watchdog is not doing to address the matter.
Bobi Wine, the party leader, while addressing Parliament recently, said government institutions have been reduced to serving the interests of an individual instead of serving the people.
"Madam Speaker, as we comfortably sit here in this August House, Ugandans are being abducted daily by security operatives in notorious vehicles called 'drones'.
"They are being held in unknown detention centres, military barracks and various torture chambers across the country," he said.