PDM money is not akasiimo – PM Nabbanja warns
Nabbanja said the funds that the government is sending to the parishes are capitalization grants to the PDM SACCOs.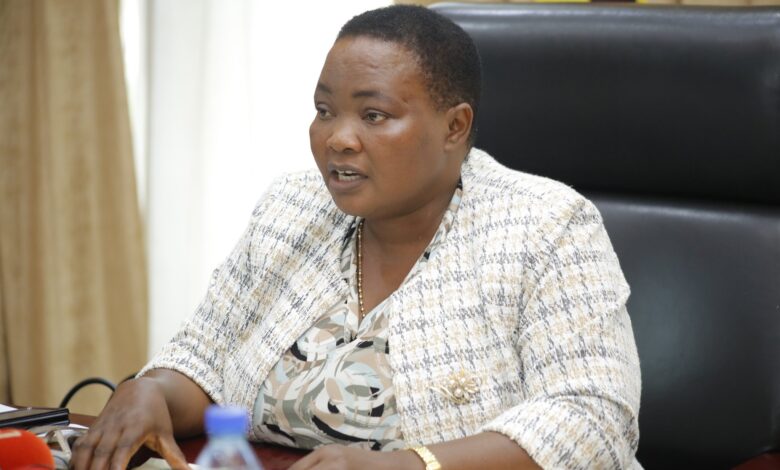 Prime Minister Robinah Nabbanja has clarified the widespread misconception that the Parish Development Model (PDM) is about the distribution of hand-outs by the government commonly known as "akasiimo."
Nabbanja said the funds that the government is sending to the parishes are a capitalization grants to the PDM SACCOs.
This money, she said, should be used for the sole purpose of lending to viable income-generating activities.
This PDM money is targeting the Production, Processing, Marketing and Storage of agricultural products.
While presiding over the launching of the disbursement of Parish Revolving Funds to PDM SACCOs, the Prime Minister noted that the money should enterprises like fish, dairy, piggery, poultry, fruits, food crops and coffee farming.
Nabbanja said the government calls upon the general public and different stakeholders to engage in the implementation of the Parish Development Model to improve the standards of living of Ugandans.
"The government is inviting you to contribute positively to the transformation of the subsistence households and ultimately the achievement of our 'True North.' This means having each beneficiary household earning an annual income of at least Shs20 million per household, per annum," she said.
Referring to pillar five under which the Parish Development Model is organized, Nabbanja said the government is promoting a positive business mindset and also seeks to enhance community participation and ownership of government programs through PDM.
Meanwhile, in a statement released by the Secretary to the Treasury, Ramathan Ggoobi, the overall objective of financial inclusion is to sustainably transform subsistence households and ease access to appropriate financing.
He said local governments undertook the community level three pillar activities and at the end of the financial year, 8,334 PDM SACCOs had been reformed and registered across the country, against a target of 10,594 (78% performance).
To access the funds from the SACCO accounts, the cabinet put up conditions to be followed.
These included a SACCO having a certificate of registration issued by the registrar of co-operatives, evidence that the first general meeting was held and evidence of training for the PDM SACCO executive and enterprise group members.
The PDM launched in February 2022 aims at lifting 39% of Uganda's population from subsistence to a money economy.
It has got seven pillars; Production, Storage, Processing and Marketing; Infrastructure and Economic Services; Financial Inclusion; Social Services; Mindset change; Parish Based Management Information System; and Governance and Administration.