Police to issue EPS fines for littering, noise pollution
Police and NEMA are going to start arresting noisy polluters and people who litter effective 1st April 2023.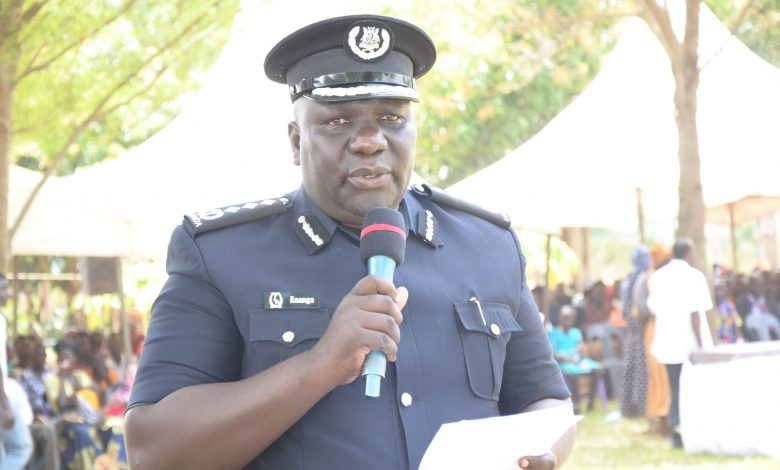 Uganda Police together with the National Environment Management Authority (NEMA), alongside other stakeholders, have commenced the expansive awareness drive to implement laws and regulations on littering and noise pollution effective 1st April 2023.
Addressing the media yesterday at police headquarters in Naguru, SCP Fred Enanga, who is the police spokesperson, informed the public that 27 more days are being counted towards the enforcement of laws and regulations on littering and noise pollution in the country.
He added that the environmental crimes of littering and noise pollution have become an epidemic in the country adding that nowadays drainage systems and compounds are plagued with litter as well as pedestrians and motorists dropping litter wherever they find it.
"So the public should know that littering an environment is a crime and there are laws which exist that are supposed to make our country clean. These days as you walk along the streets, you find the amount of litter dropped continues to increase," he said.
Enanga also noted that such improper dumping of wastes has a way it diminishes the natural environment and negatively causes a lot of impacts by choking waterways, endangering marine life as well as animals by polluting their foods.
Enanga highlighted that people should start having dustbins at their premises like homes, shops, arcades and in markets. He also called upon the local governments outside Kampala to engage in these campaigns of littering and noise pollution.
"If voluntary compliance on littering and noise pollution is not obtained by the 1st of April 2023, our environmental protection officers are going to proceed with enforcement operations which typically include imposing EPS fines,"
Section 97 (4) of the National Environment Management Act, 2019, provides for the prohibition of littering whereby "a person shall not place, deposit or allow any waste to be placed or deposited on his or her premises or on private property, on a public street, roadside, or in a ditch, river, stream, lake, pond, canal, channel, park, gulch, ravine, excavation, or other places where it may be or become a public health nuisance."
The Act further notes that a person who contravenes the above provisions commits an offence and is liable, on conviction, to a fine not exceeding five hundred and fifty currency points (UGX 11,000,000/=)".