Roofings Group emphasizes sustainability with new eco-friendly strategy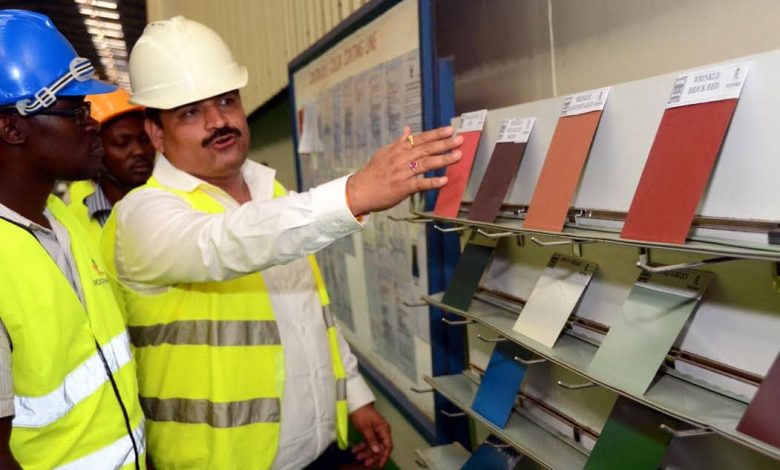 Roofings Group, the leading steel and plastic products manufacturer, has taken strategic steps to ensure its products and production processes are all being managed sustainably with systems and technologies that help preserve and protect the environment.
Speaking to the media recently, Roofings Group Brand Manager, Edwin Abaasa, noted that their newly launched vision emphasizes the need to protect the environment while meeting the customer's needs effectively too.
"The ideals of a sustainable future are embedded in the company's new vision which is to be an accelerator for a sustainable Africa. For Roofings Group, this mantra goes beyond just being environmentally friendly and focuses on the broader aspects of creating long-term value for customers, community and planet to ensure a sustainable future for all," he said.
How will this be achieved? The Steel and plastics giant whose business now covers the entire East African region and beyond plans to create this long-term value and sustainability in mainly 5 ways.
According to Abaasa, they are taking action against climate change very seriously with an emphasis on reforestation and have started a project that aims to plant at least 20 million trees by 2030. In a bid to achieve this, the company is already giving out seedlings to various stakeholders and also directly engaging in reforestation activities itself.
Secondly, Roofings Group has put in place systems and technologies like the Acid Regeneration System which helps prevent hazardous waste from getting into the environment and also enables the re-use of some of these wastes in its manufacturing processes again.
The company's waste management systems also play a role in trapping hazardous gases thus curbing air pollution in the process.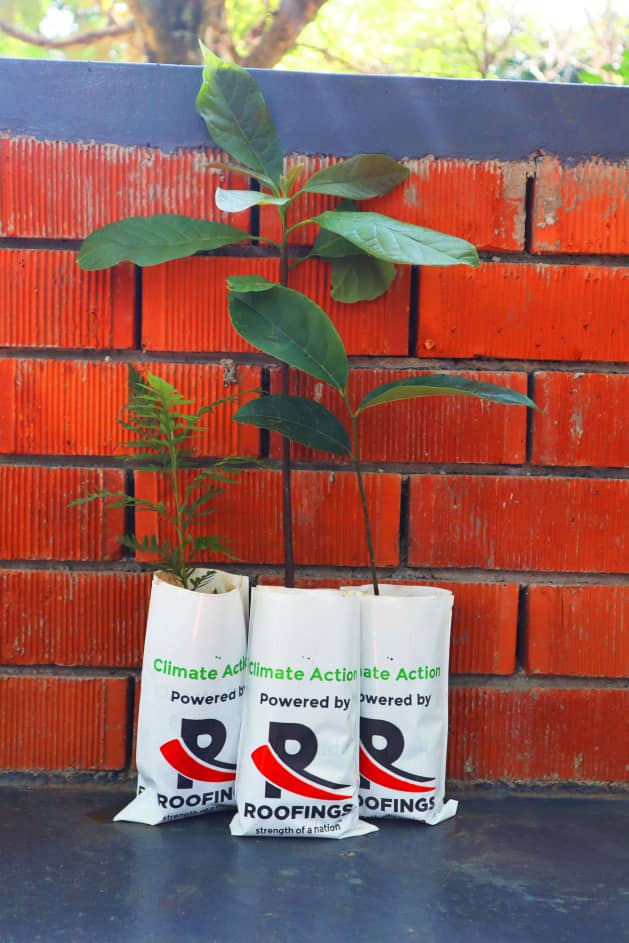 Abaasa points out that recyclability has also been embedded into Roofings Group's production processes with plastic and steel waste from its production lines recycled into other products and the company also buys metal scrap from licensed dealers which it then uses to manufacture other finished products in a bid to cut down on environmental degradation From metal and plastic waste.
Energy efficiency is another form of sustainable undertaking the company has put a lot of effort into by ensuring its manufacturing machines are made in such a way that they are energy efficient and also produce products that are energy efficient in the process.
"To make this a success we work with some of the world's leading suppliers of energy-efficient manufacturing machines in our sector," Abaasa says.
Finally, Roofings also sources its production inputs and raw materials from environmentally conscious suppliers to ensure that the entire value chain under which the company carries out its production to the customer remains sustainable while delivering the best value to the customer as well.
Abaasa consequently encouraged potential customers to choose their products and participate in the creation of a sustainable future together.
As a result, when a customer chooses to purchase eco-friendly products from Roofings, they are participating in creating a more sustainable future together with the company, Abaasa notes.
"With reduced waste output, energy efficiency, recyclability, use of sustainable materials and a reduced carbon footprint as a result, the choice for customers who are looking for eco-friendly products becomes obvious," he said.
In conclusion, as customers become more aware of the need to protect the environment and engage in sustainable production, companies need to adopt more sustainable production policies and make more eco-friendly choices according to Abaasa.