Rwandans angry over UN court's unfit-for-trial ruling on genocide suspect
The Rwandan genocide occurred in 1994 when about one million people were killed, most of whom were from the Tutsi community and moderate Hutus.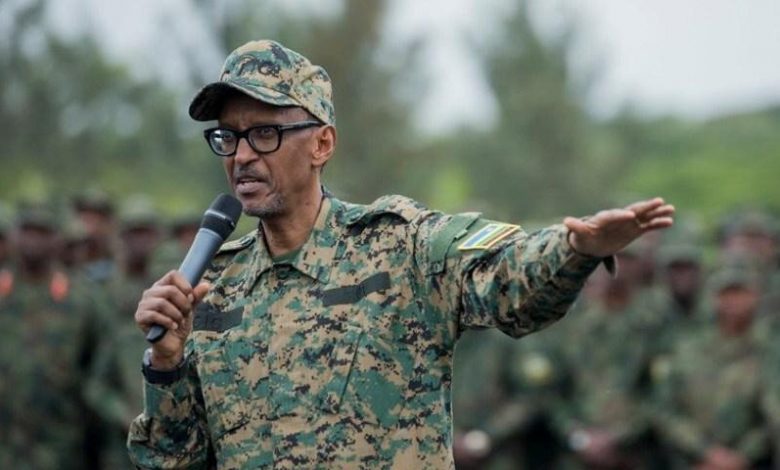 Rwandans have expressed dissatisfaction over a ruling of the International Residual Mechanism for Criminal Tribunals (IRMCT) in The Hague which said Felicien Kabuga, a Rwandan genocide suspect, is unfit to stand trial.
The trial of the 88-year-old suspect opened in September last year, following his arrest in France in 2020. Judges on Wednesday ruled that based on a report of three court-appointed medical experts, "Mr. Felicien Kabuga is unfit to participate meaningfully in his trial and is very unlikely to regain fitness in the future."
Tom Ndahiro, a Rwandan scholar on the study of genocide said the court "fell for Kabuga's tactics to evade justice."
"I think Kabuga is playing usual games; he evaded justice for many years. After being arrested, this is the only tactic he can now use to evade justice," Ndahiro said. "Since he can hide for years without being arrested, how can he fail to participate in a court proceeding?"
The medical experts noted that Kabuga's cognitive and physical functions have progressively and significantly deteriorated since the pre-trial stage due to "severe dementia."
The judges agreed with the experts that participation in a complex proceeding, such as the present trial, requires, at a minimum, a functioning memory, including the ability to retain information over a period of time, as well as the ability to process and express a view about that information.
Janvier Bayingana, commissioner of justice of IBUKA, an umbrella organization for genocide survivor associations in Rwanda, said survivors are not satisfied with the court's decision.
"With the court's decision, as survivors, we are not happy because justice was half rendered. During the opening of the trial, Kabuga pleaded guilty to the charges … this shows that he has the capacity to understand the charges, he also has defense lawyers. The court should have continued with his trial to its conclusion," Bayingana said.
He said IBUKA's wish is that courts expedite the trial of genocide cases in view of the fact that some suspects are in advanced ages.
The Rwandan genocide occurred in 1994 when about one million people were killed, most of whom were from the Tutsi community and moderate Hutus.
The IRMCT said it would "adopt an alternative finding procedure that resembles a trial as closely as possible, but without the possibility of a conviction."
This was important to victims, survivors, and the international community to see the genocide crimes against Kabuga still addressed in court, according to the judges.
Kabuga, who was arrested in Paris in May 2020 after 26 years of hiding, would not be required to attend the alternative legal process. He was charged with genocide, direct and public incitement to commit genocide, conspiracy to commit genocide, persecution on political grounds, extermination, and murder as crimes against humanity, committed in Rwanda in 1994. He pleaded not guilty to the charges.
Kabuga was indicted by the Tanzania-based International Criminal Tribunal for Rwanda in August 1998, and an international arrest warrant was issued for him the next year.
Clementine Turayisenga, a resident living in the capital Kigali whose family members were killed in the genocide, said she was "disturbed by the court's ruling."
"We all know the central role Kabuga played in provoking hatred of Tutsis and dehumanizing innocent people, which paved the way for genocide," she said.