Stanbic Reports A Half Year Profit-After-Tax Of Shs162bn, Indicating A 4.7% Improvement From Last Year
Highlights from the latest results indicate lending to manufacturing reached UGX857 billion; agriculture, UGX323 billion and trade, UGX604 billion. Some 413 individuals and companies benefited from training provided by the Stanbic Business Incubator and its regional hubs.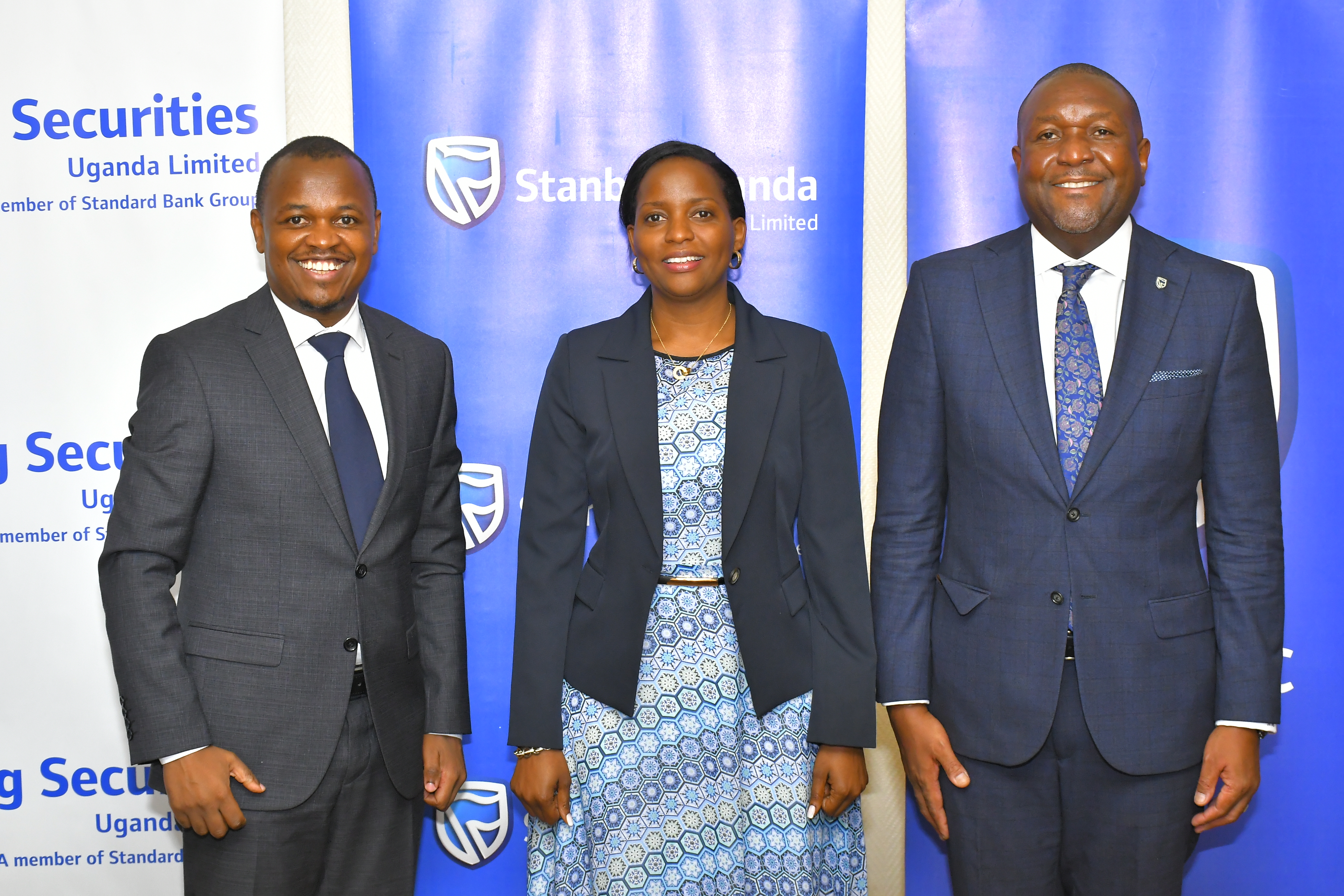 Stanbic Uganda Holdings Limited (SUHL) has shrugged off torrid economic times ravaging the global economy and regulatory pressures to report a half year profit-after-tax of Shs162billion ending June 30, 2022.
This, the company said, is up from UGX158 billion recorded during the same period last year, indicating a 4.7% improvement. In Uganda, SUHL, owned by Standard Bank Group, a continental banking powerhouse, has subsidiaries like Stanbic Bank Uganda Limited, Stanbic Properties Limited, SBG Securities Uganda Limited,Stanbic Business Incubator Limited and FlyHub Uganda Limited.
The Chief Executive, Andrew Mashanda, said the performance was driven largely by Stanbic Bank Uganda Limited. "Our new subsidiaries are continuing to deliver green shoots of hope for our strategic direction, in spite of the challenging operating environment."
He said, the subsidiaries had achieved operational synergy which is a very significant step towards the strategic intent of making SUHL a digital platform services business delivering superior value to both shareholders and customers.
Anne Juuko, the Stanbic Bank Chief Executive said, the first six months of 2022 presented a complex combination of 'Head' and 'Tail' winds that substantively affected both the global and the local economy. She said, effectively navigating these unprecedented times had been a challenge for various sectors in the economy, including the banking sector.
"We resolved to focus on delivering products and solutions that are attuned to these extraordinary times, keeping the customer at the center of all we do, and being relevant in the community in which we serve," she said, adding, "this focused mission has allowed us to genuinely partner with our customers in accelerating the recovery of the economy."
Juuko explained that Stanbic managed to deliver acceptable value for both customers and shareholders, recording 4.7% growth in Profit-After-Tax—from UGX158 billion to UGX165 billion—an 8.8% growth in Customer Deposits, from UGX5.7 trillion to UGX6.2 trillion and an increase from UGX 3.7 trillion to UGX3.8 trillion in Loans and Advances to customers.