This private investor is taking the much needed initiative to address unemployment in Uganda
Furthermore, what is truly uplifting is that this much-needed skilling, mentoring and coaching services are being provided completely free of charge.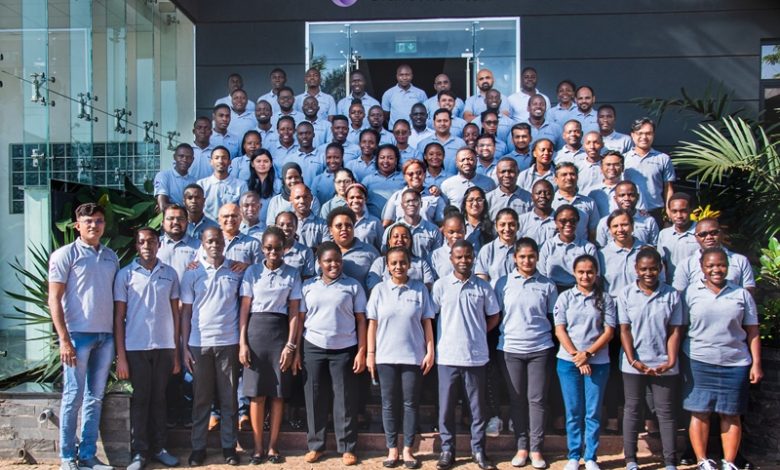 By Stephen Kasozi Muwambi
At the time that the country is grappling with unprecedented levels of unemployment, it's heartening to learn that a private investor has stepped forward to offer assistance.
This investor is not only committed to equipping selected graduates who possess theoretical knowledge with practical skills but also to aiding them in securing promising employment opportunities in the future.
Furthermore, what is truly uplifting is that this much-needed skilling, mentoring and coaching services are being provided completely free of charge.
Notably, those fortunate enough to be selected will not incur any expenses in exchange for these crucial lifelong job-related skills.
Already underway, each beneficiary is supplied with a complimentary laptop along with an internet connection for their use during the classes. Moreover, they are provided with refreshments during breaks, with the costs covered by the investor.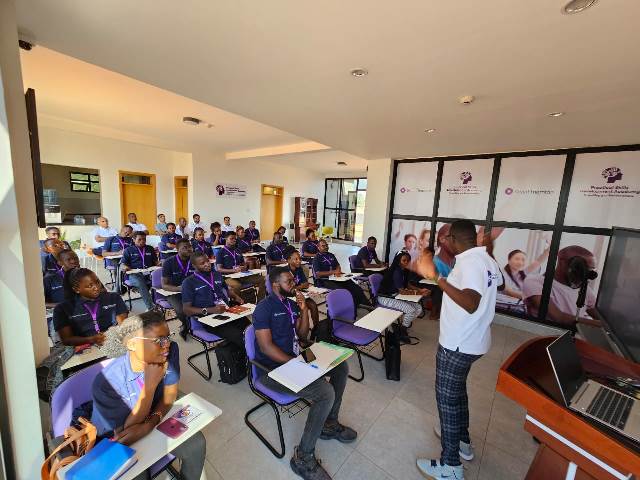 This initiative is hence virtually unparalleled and quite possibly the first of its kind by a corporate entity in Uganda.
It is an undertaking by Granted Thornton, a global firm offering tax, audit and advisory services headquartered in the UK but with a presence in over 130 countries, including Uganda.
The academy is situated within the Grant Thornton complex along Lugogo Bypass, a short distance from the Kiira Police station in Nakawa Division.
It is in close proximity to Kampala Parents School and Kololo Senior Secondary School at Lugogo One building opposite Tata Motors.
Grant Thornton also serves as a hub for employment opportunities for numerous esteemed companies in the region, many of which are part of their extensive client network.
This is what instils confidence in Anil Patel, the firm's managing partner, who firmly believes that their students are guaranteed rewarding careers.
"I have absolutely no doubt these fortunate young individuals will secure rewarding employment after completing this program," Anil states confidently.
From a pool of eligible candidates, Grant Thornton was subjected to an online test and selected the most promising candidates.
"Ultimately, the students must consistently attend classes until the end to succeed," advises Anil.
The target audience includes graduates and continuing students in fields such as accountancy, economics, finance, taxation, procurement, logistics and other related programs.
To attract potential beneficiaries, the investor placed advertisements in local newspapers as well as on social media in April 2023. This is expected to be the ongoing mode of operation, at a minimum.
The inaugural group of beneficiaries has been already undergoing the skilling process for three months now. The classes commenced in May this year after John Musinguzi Rujoki, the Commissioner General at Uganda Revenue Authority, officially inaugurated the academy.
Sharon Babirye, an Associate with the group, shares that each intake will span six months.
" It's a flexible arrangement with classes taking place only once a week on Saturdays, considering that some beneficiaries are still in school or need to work for a living or pay tuition," Babirye explains.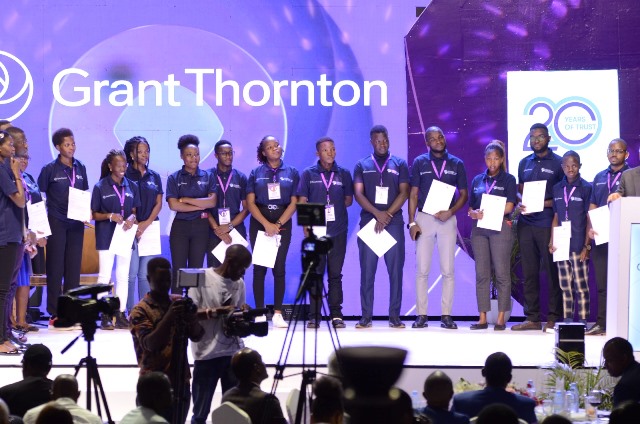 Babirye explains the expert coaches who take the students through the skilling classes are largely drawn from within Grant Thornton. Others come from the academy's sponsors who offer professional services to them, making them reputable employers and an outstanding pool of relevant professionals.
During the latest visit to the academy, the writer found the managing partner, Anil himself teaching the ethics and integrity module. The learners were attired in navy blue T-shirts bearing the sponsor's logo.
Given the increasing reports of employees misappropriating the employers' funds, the writer acknowledges the significance of the values Anil is imparting to his students.
These values are not only crucial in the professional world but for all individuals. They form the foundation for success.
Therefore, it's reassuring to learn that in addition to teaching essential soft skills like timekeeping management, teamwork, customer care and leadership, the academy's sponsors place significant emphasis and time on instilling the even more critical values of ethics and integrity into their students.
Professor Aggrey Bagiire, judging by the calibre of the coaches, the quality of the content, the teaching approach and the serene learning environment is confident that each beneficiary will greatly benefit from the program.
But just how much the skilling sponsor is investing in this project?
Albert Byamugisha, a local director at Grant Thornton Foundation, the funder of the skilling academy, sheds light on this matter.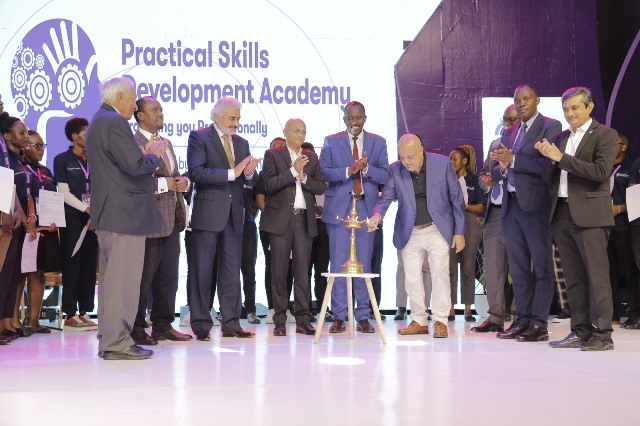 Albert assumed the directorship after his late father, Dr. Joseph Byamugisha. Before his passing, Dr. Byamugisha had served for many years as President Yoweri Museveni's principal private lawyer as well as the central bank's legal Counsel.
Albert is currently the head of the esteemed law firm, J. B Byamugisha and Company and Advocates, established by his Yale University alumni father.
Albert is pleased to reveal the foundation's commitment: First and foremost, we are allocating a total of five billion Uganda shillings over five years to education, health and governance initiatives."
This indicates that the foundation's contributions extend beyond education, encompassing health and governance causes, alongside the skilling development services.
Albert explains that his father held education, health and governance in high regard, making his role as director of Grant Thornton an irresistible opportunity.
" I joined the Grant Thornton Foundation to continue with the legacy left behind by my late father," Albert fondly reminisces.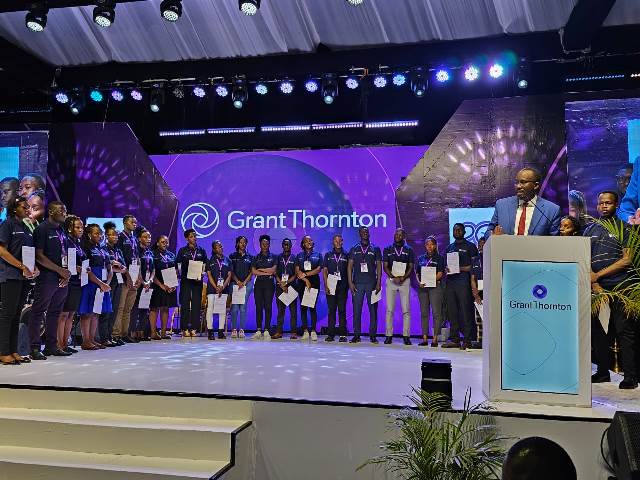 Albert further shares that the foundation has a history of engaging in charitable activities related to HIV, and cancer support, aiding street children, blood donation, tree planting and sanitation.
As we conclude, especially concerning the skills development academy, it's worth recalling what Professor Apollo Robin Nsibambi referred to as the curious paradox of Uganda's education system.
He observed that many graduates are unable to apply their acquired knowledge, resulting in a substantial being unable to secure employment.
He made this observation while serving as the inaugural non-president Chancellor of Makerere University during graduation ceremonies.
It is possible that Professional Nsibambi is looking down with satisfaction from above as Grant Thornton offers a solution however modest- to the ongoing challenge he left largely unaddressed.