Uganda Baati hailed for new stone-coated roofing tiles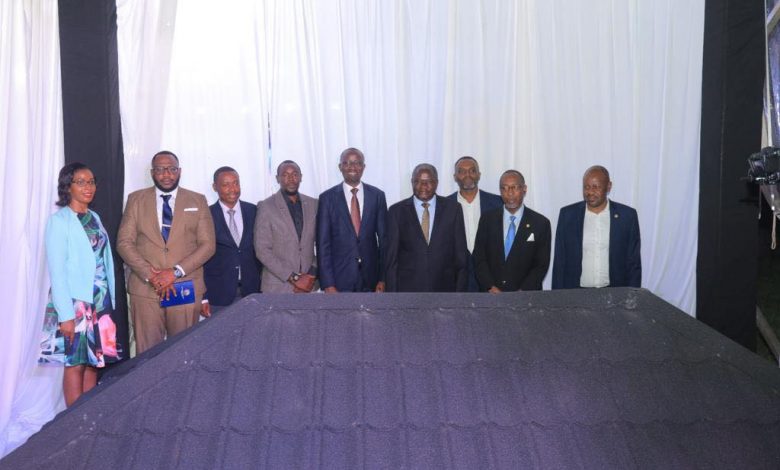 The State Minister for Urban Development, Mario Obiga Kania, has hailed the private sector for playing a leading role in innovation and technology. He said this has been a cornerstone in the housing sector.
He said this Monday night at the launch of Lifestile, the new stone-coated premium roofing tiles product from Uganda Baati at Kampala Serena Hotel.
Uganda Baati said the shingle stone-coated steel tile evokes an old-world Italian style to give one's house a classic finish that never goes out of style.
"This will help the public access durable but affordable materials for the satisfaction of the population. Uganda's durable housing is still low both in rural and urban areas," the minister said.
"In rural areas, the population needs durable but environmentally friendly housing units. These challenges need to be addressed quickly due to the rapid urbanization of our country since 5.2% of our population moves to urban areas every year," he added.
The minister encouraged other companies to emulate Uganda Baati to do more qualitative innovations using more local materials to enable them to reach the bigger public.
"Companies like Uganda Baati have spearheaded research and innovation which is good for the industry.  The addition of new products on the market after research provides for the genuine qualitative competition of the building materials for our population which offers a wide opportunity for the population to choose from and in turn, make the product cheaper across the market and affordable,"
Macklean Kukundakwe, the Marketing Manager for Uganda Baati, described the new product as one that withstands all weather conditions because of its "UV qualities and is safe for rainwater harvesting. We are set to redefine premium with an extraordinary environmentally friendly product right from manufacturing."
She noted that Lifestile premium stone-coated roof tiles are the ultimate roofing solution since they are fireproof, wind-resistant, lightweight, and attractive.
"The other advantage is that this new product is lightweight. What does lightweight mean? This means it will not weigh down on your structure like heavy clay tiles. You will be the pride of the neighbourhood when you choose Lifestile."