Uganda Cancer Institute to start bone marrow transplant
The new project at the institute will cost $3.5 million for it to start and will kick off by the end of this year.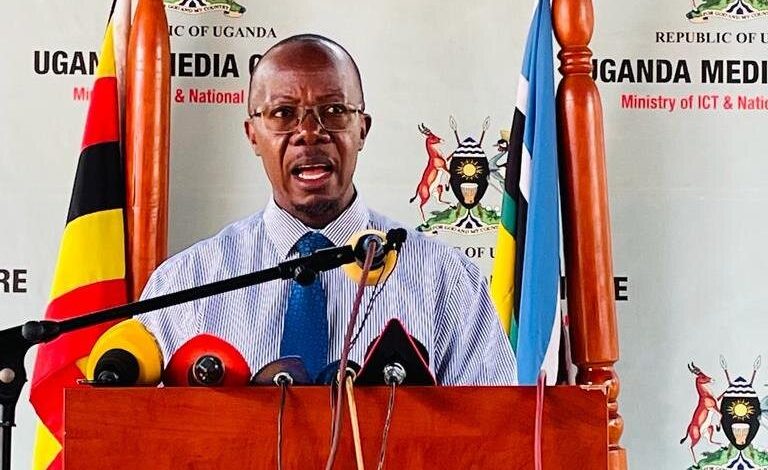 Uganda Cancer Institute (UCI) will commence Bone Marrow Transplant (BMT), also known as Hematopoietic Stem Cell Transplant (HSCT), which is an advanced treatment intervention required for several cancerous and non-cancerous medical conditions in haematology.
The new project at the institute will cost $3.5 million for it to start and will kick off by the end of this year.
Speaking during a press conference at Uganda Media Centre in Kampala, Dr Henry Ddungu, a Senior Consultant of Hematology Oncology at UCI, explained that bone marrow transplant is the best treatment option or the only potential for a cure for patients with leukaemia, lymphoma, sickle cell anaemia and many other diseases for Ugandans and those from beyond.
"I am optimistic that with the Bone Marrow Transplant (BMT) service locally available, a bigger number of persons will be able to access the treatment at a comparatively less cost.
Furthermore, the service will reduce the number of people seeking treatment related to BMT abroad, he said.
According to the Institute, the establishment of an HSCT program requires the efforts of experienced and appropriately trained personnel to lead the program, as well as financial, legal, ethical, and other institutional support.
He, therefore, declared that there are not enough specialists for the BMT service, however, the Institute has embarked on a profound training program for the various cadres including short courses in the bone marrow and cellular therapies.
"Setting up a bone marrow transplant service is expensive given the composition of the transplant unit. Among these may include an outpatient unit for both pre-transplant assessment and work-up and post-transplant follow-up and management. For this, there will be a designated area for outpatient care with reasonable provisions for ensuring protection from infections," he added.
Other diseases which can be tackled by a bone marrow transplant are:
Replace diseased, nonfunctioning bone marrow with healthy functioning bone marrow (for conditions such as leukaemia, aplastic anaemia, and sickle cell anaemia).
Regenerate a new immune system that will fight existing or residual leukaemia or other cancers not killed by the chemotherapy or radiation used in the transplant.
Replace the bone marrow and restore its normal function after high doses of chemotherapy and/or radiation are given to treat a malignancy. This process is often called rescue.
Replace bone marrow with genetically healthy functioning bone marrow.