Uganda Land Commission must return our land, under fire NARO pleads, begs parliament to intervene
Last week, the National Agricultural Research Organisation was in the spotlight over a discrepancy of over Shs1.3 billion in the organisation's 2021/2022 financial year budget.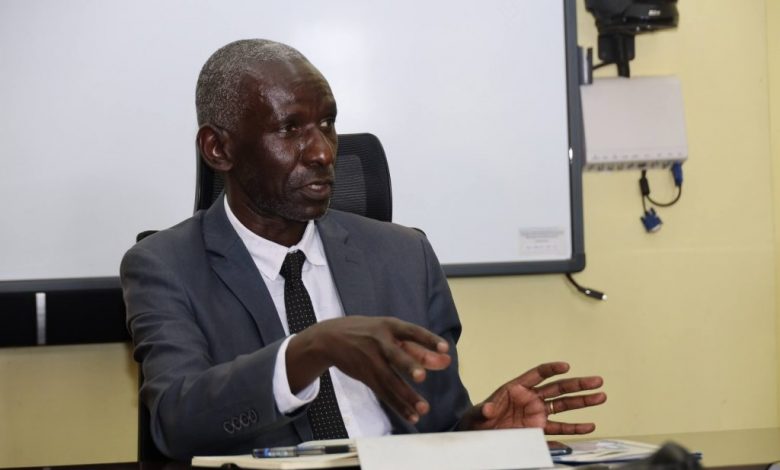 The National Agricultural Research Organization (NARO) has appealed to lawmakers to intervene in ensuring that the Uganda Land Commission (ULC) hands over land belonging to the organization.
The NARO Secretariat made the plea while appearing before the Public Accounts Committee on Commissions, Statutory Authorities and State Enterprises (COSASE) on Tuesday, 22 August 2023 to respond to the Auditor General's report for the 2021/2022 financial year.
According to NARO, the organization owns 12,000 hectares of land through 16 public agricultural research institutes across the country with but majority of the land titled under ULC.
NARO's legal officer, Timothy Kakembo, said that as a result, ULC has issued titles to private developers on land owned by NARO.
"Every year, the government allocates resources to NARO to make massive investments in billions of shillings on this land. Unfortunately, NARO does not have ownership," he said.
Kakembo added that as long as the land titles are under the ULC, with NARO as a restricted user, it does not give the organization clout to assert its proprietary ownership.
"We, therefore, request that this committee moves the Uganda Land Commission to issue transfer instruments to NARO. How I wish we would have these titles exclusive in the names of NARO," he said.
Prof. Justus Rutaisire, NARO's former Director of Research, said that the organization has been engaging ULC for the past 10 years to transfer the land titles into the organization's name, but in vain.
"ULC agreed to give NARO leasehold for 99 years and we went ahead to follow their letter and submitted all the paperwork for the titles to be transferred into the name of NARO," said Rutaisire.
Committee chairperson, Hon. Joel Ssenyonyi, said that the committee will look into the matter.
"We need to see how that issue gets resolved; NARO needs to get to a point where it owns its land," Ssenyonyi said.
Worker's representative, Hon. Charles Bakkabulindi, accused ULC of intentionally withholding the organisation's titles, thereby causing court cases of multiple ownership.
"It is a trick by the Uganda Land Commission not to transfer these titles. NARO is a legal entity and should have land in its name. This committee should follow this up," he said.
Hon. Nathan Itungo (Indp., Kashari South County) pointed out the need for the committee to support NARO in acquiring its titles.
"If you have a register of the land you own and you do not have land titles of that particular land, are you owning the land or not? We need to help NARO as far as ownership is concerned, otherwise we do not know whether you [NARO] are squatters or not," said Itungo.
Bumali Mpindi (Indp., PWD) said that failure by NARO to acquire the land titles gives leeway to ULC to engage in land grabbing.
Last week, the National Agricultural Research Organisation was in the spotlight over a discrepancy of over Shs1.3 billion in the organisation's 2021/2022 financial year budget.
According to the Auditor General's report, Parliament allocated Shs107 billion to NARO but the organisation's accountability reflected expenditure of Shs109 billion.
The Committee on Commissions, Statutory Authorities and State Enterprise's lead counsel, and Bwamba County Member of Parliament, Richard Gaffabusa tasked NARO's leadership to explain the origin of the excess funds.
"We note that you received more money than your approved budget and we find that in your financial statements and statement of appropriation account.
Your revised budget is shs107 billion but you got is Shs109 billion. You received Shs1.3 billion over and above the approved budget, how was this possible?" Gaffabusa asked.
In response, the Director of Finance at NARO, Julius Mununuzi, revealed that the organisation's total budget was Shs110 billion which included non-tax revenue.
"When we receive money from the treasury, non-tax revenue is part of the recurrent budget. At planning, it is separated but on receipt of money from the Treasury, it is fused so there is no money received over and above the budget," he said.
Gaffabusa however, said that the committee was only interested in the approved budget and questioned why the excess funds were not captured.
"The Shs110 billion includes the non-tax revenue; we are asking you that if the transfers received was Shs109 billion against your approved budget of Shs107 billion, how did you receive this money?" he asked.
Joyce Acan Okeny (NRM, PWD) tasked NARO to also present accountability for the excess funds.
"They are not showing us what the Shs1.3 billion did. We need to dig out and know what they used the money for," she said.
The NARO's Internal Auditor, Denis Owor, said that errors were made during the reconciliation of the figures and he requested more time to harmonise the figures.
"There could have been errors we did not come across. I beg that we are given time to go back and reconcile these figures," he said.