Uganda to host continental meeting to discuss Africa development goals
The theme of the meeting is 'building national capacity for South-South Triangular Cooperation ecosystems in Africa, forging horizontal partnerships for sustainable resilient societies.'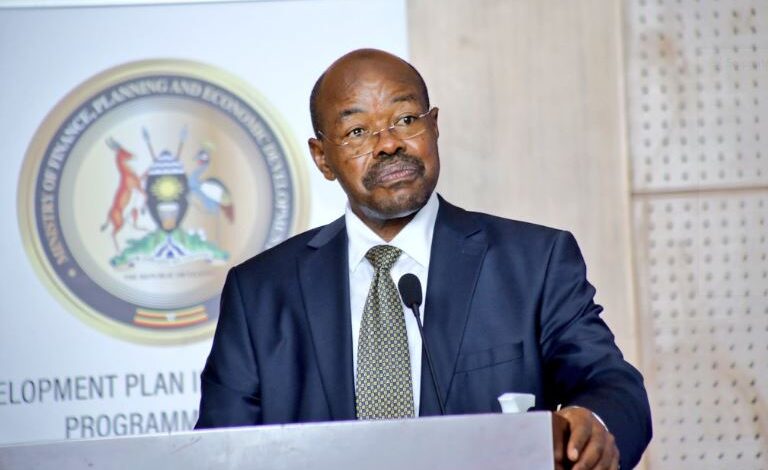 Uganda will host the Second Africa High-Level Forum of South-South Triangular Cooperation on sustainable development with the aim of benefiting participating countries like Uganda to accelerate the achievement of all national development goals.
Amos Lugoloobi, the State Minister for Finance and Planning explains that Uganda's quest to develop can be reached through corporations and the acquisition of different technologies for development.
The Second Africa High-Level Forum of South-South Triangular Cooperation seeks to present innovative initiatives and programs adopted by different African countries to implement the agenda 2030 and 2063 of the African Union.
Speaking at Uganda Media Centre yesterday, Lugoloobi said that the forum will benefit Uganda by discussing developmental ideas with other partnering states.
"We have been cooperating in a number of areas. Now talking about the Africa free trade area, it's time that Africans indeed cooperate with immerging economies and other developed countries," Lugoloobi said.
Adding: "For so long, Africa has been as the president calls it the supermarket of the world. We produce primary products export them, and then import them back as finished goods,"
Lugoloobi says the program which will run from the 17th to the 19th of this month, will involve numerous programs such as the session on global and regional context, on South-South Triangular Cooperation, for implementation of agenda 2063.
This will be followed by a discussion on economic resilience and financing for development.
"Agenda 2063 is the vision of the African continent through the African Union, and it has set out an agenda for us to deliver within 30 to 40 years," he stated.
"And the SDGs as you know by 2030, we should be able to report what we have achieved against the various goals under the SDG. The economic resilience and financing have become a challenge, especially for developing countries, where they are not able to generate the revenues necessary for financing their developments," he added.
Further on, Lugoloobi says the private sector has played an important role in the promotion of the South-South Triangular Cooperation in Africa and its implementation of agenda 2063 along with the sustainable development goals.
The conference which is to take place at Commonwealth Speke Resort Hotel in Munyonyo has been organized under the theme 'building national capacity for South-South Triangular Cooperation ecosystems in Africa, forging horizontal partnerships for sustainable resilient societies.'