Uganda to use 2nd Uganda – Europe Business Forum to attract European investors
The government of Uganda is committed to improving the investment climate and strengthening trade and investment links between the EU and Uganda.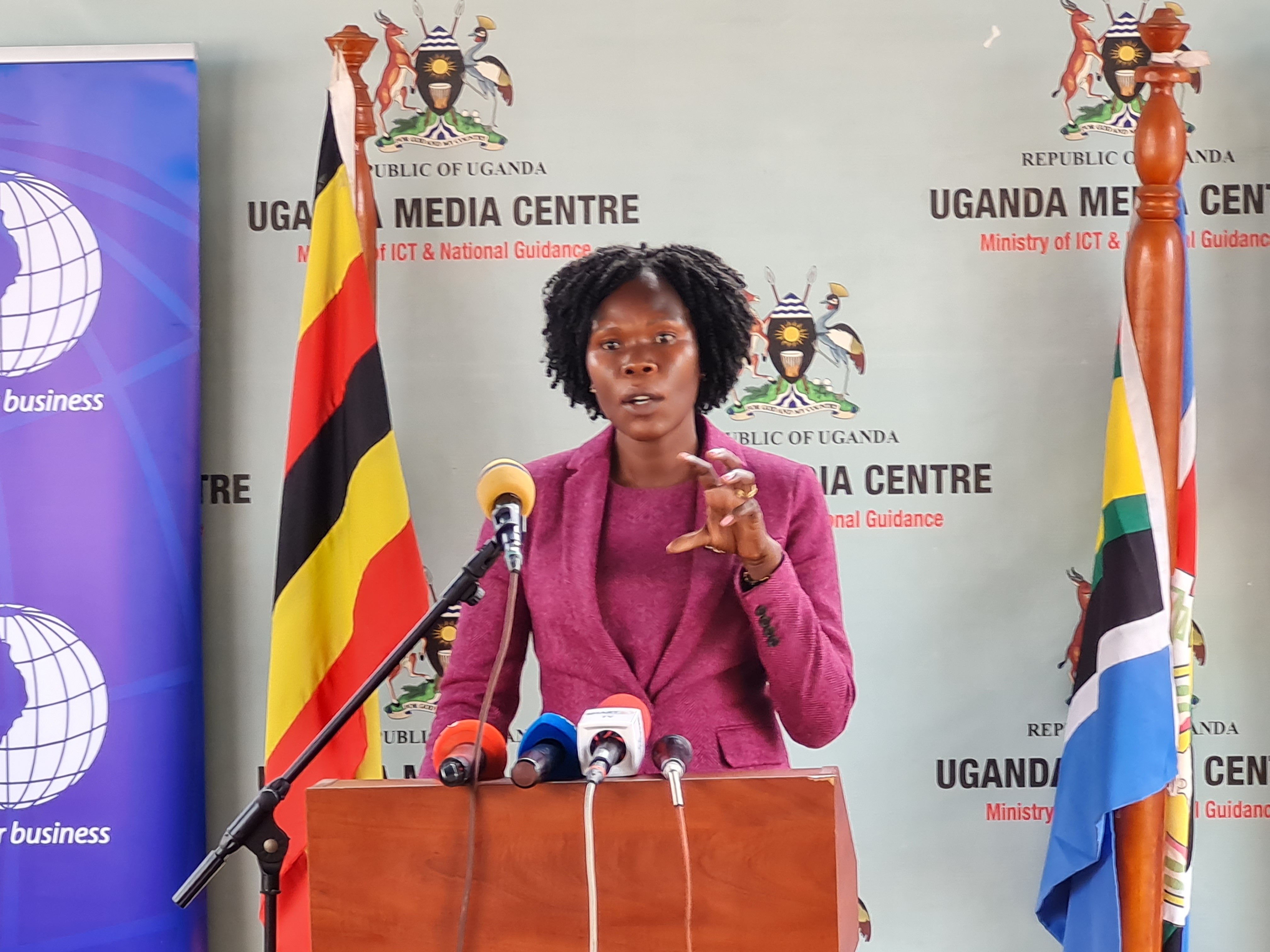 Uganda will host the 2nd Uganda – Europe Business Forum to make Uganda attractive to European investors, Evelyn Anite, the State Minister of Finance for Investment and Privatization, told journalists at Uganda Media Center Monday morning.
The business forum to be hosted at Speke Resort Munyonyo from 26th to 27th of October 2022 seeks to enhance Uganda's visibility as an investment destination of choice to European investors in Europe.
The forum will focus on two plenary sessions and 11 thematic parallel sessions that will provide a platform to accelerate Uganda's economic transformation by mobilizing quality Foreign Direct Investment from the EU member states, Ugandan diaspora and local entrepreneurs.
Anite said the hybrid forum is expected to attract over 1, 000 participants seeking to mobilize quality investments and boost trade between Uganda and the European Union. She said the Uganda – Europe Business Forum is the largest and most influential joint event on doing business and investing in Uganda.
"The participants include key actors from the government of Uganda, European Commission, private and public sector institutions, development partners, donor agencies, industry experts, high profile academicians and organizations from Uganda and EU member states,"  Anite said.
Anite added that the unique feature of this year's event will be the showcase of 500 bankable projects from the Ugandan private sector and dozen high-ticket projects.
"Local entrepreneurs will share their ambitions and concrete investment plans for modernization, expansion and diversification across a wide range of priority sectors including agriculture and agro-processing, mining, manufacturing and value-added services sectors for exports," she explained.
Among other issues the Forum will address is the Sustainable Development Goals (SDG). According to Anite, this will specifically focus on renewable energy and energy efficiency, inclusive growth, balanced development, and digitalization.
The minister said some of the expected outcomes from the forum will include the launch of a corruption reporting facility and mobilizing over 500 both physical and virtual participants.
"Among other outcomes of the business forum include mobilizing 500 bankable investment projects from Ugandan entrepreneurs, and public agencies, organizing over 300B2B and B2B meetings," she added.
The EU delegation underscored the need for the Ugandan business community to raise their product standards to tap into the EU market.
Slated for the 26th and 27 of October, the event comes at a time when Uganda and the EU relationship is in the spotlight due to the recent disapproval of the oil and gas projects in Hoima, western Uganda.
However, the EU delegation Head of Cooperation, Caroline Adriansen, says the EU parliament censure is not binding and thus it does not in any way affect the project.
The government of Uganda is committed to improving the investment climate and strengthening trade and investment links between the EU and Uganda.