University tipped to equip students with 'value addition' skills
The Minister of State for ICT, Joyce Nabbosa Ssebugwawo, officiated the launch of iLearn & Inaugurated the Innovation Entrepreneurship Exhibition at ISBAT University.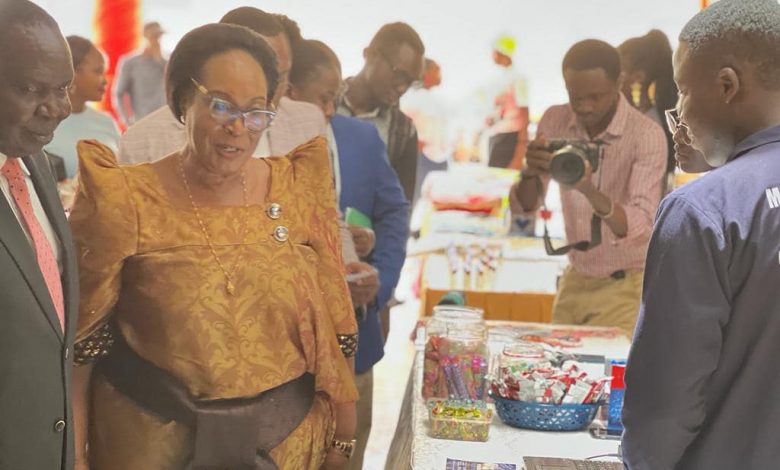 The State Minister for ICT, Joyce Nabbosa Ssebugwawo, has urged higher institutions of learning to focus on equipping youths with the capacity to transform Uganda's raw materials into finished products.
"By leveraging on the acquired technological skills, educated youths are urged to add value to the country's raw materials to contribute to the government-facilitated local and regional market opportunities," she said.
Ssebugwawo on Monday made the remarks during the inauguration of The Innovation Entrepreneurship Exhibition and the launch of iLearn, a hybrid blended learning platform at ISBAT University in Kampala.
She encouraged institutions to prioritize research, especially in finding solutions for societal challenges.
According to Dr. M. K. Mathew, the Vice Chancellor of ISBAT University, the hybrid blended learning system intends to improve the interoperability of education systems in the current paradigm shift of the sector across the globe.
"The University is pleading for special learning internet packages. We are targeting immense investment in entrepreneurial skilling of youth to counter the crisis of unemployment," he added.
The launched hybrid blended learning platform at ISBAT University will facilitate distance learning and information sharing among academia across the globe.
ISBAT said the launch of iLearn is a revolutionary step towards transforming education and empowering the next generation of entrepreneurs