UPDF, Somalia agree to deploy night curfew
To many, the Friday morning attack has reminded everyone of the harm that Al Shabaab can cause.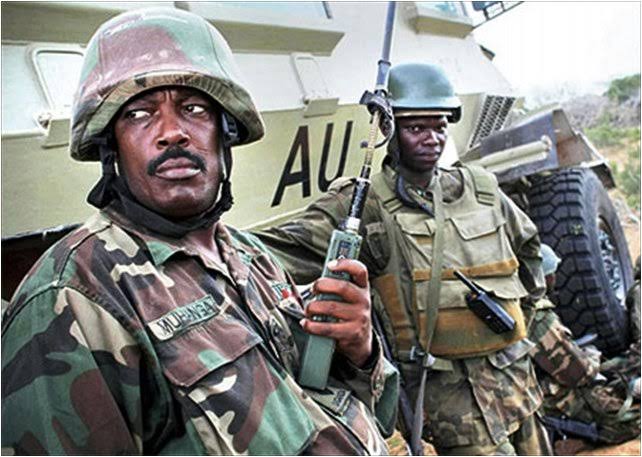 The UPDF Commander Land Forces, Lt Gen Kayanja Muhanga, together with Somali National Army (SNA) Chief of Defence Forces (CDF), Gen Odowaa Yusuf Rageh, have jointly agreed to enact curfew on the highway (main supply route) from Afgoye to Barawe in lower Shabelle region.
The development is to take immediate effect after commanders harmoned with local leaders, something which means no more movement of vehicles and motorcycles at night, Nile post reports.
The generals agreed that by stopping vehicles movement at night will deny Al Shabaab use of Vehicle Borne Improvised Devices as a weapon of choice to carry out complex attacks just like what happened last week when a UPDF forward operating base in Buulo Mareer, approximately 120km southwest of Mogadishu in Lower Shabelle region.
The two generals instructed commanders on ground to, "agree with local leaders to put a ban on movement of vehicles and motor cycles at night. This will deny Al Shabaab use of vehicles laden with bombs to attack our FOBs."
Lt Gen Muhanga who is in Somalia to investigate the Friday morning deadly attack on the UPDF base informed troops that the findings will help inform decisions to be implemented going forward.
"Our findings will be submitted to Commander in Chief the President of Uganda for the way forward." Gen Kayanja said.
Lt Gen Muhanga's team comprises Col Stuart Agaba, the Director Operations in Land Forces, Col Elvis Byamukama; the movement control commander and Lt Col Albert Kashakamba the Director Intelligence Land Forces.
The development comes on the ongoing investigations by both the UPDF and ATMIS in the deadly Friday morning attack on a Ugandan army forward operating base by Al Shabaab militants in which several soldiers were killed and others taken as prisoners of war.
To many, the attack has reminded everyone of the harm that Al Shabaab can cause, and now that it was thought to be on its weakest point due to heavy defeats it has been subjected to courtesy of ATMIS.