URA advises traders to declare goods for fast evaluation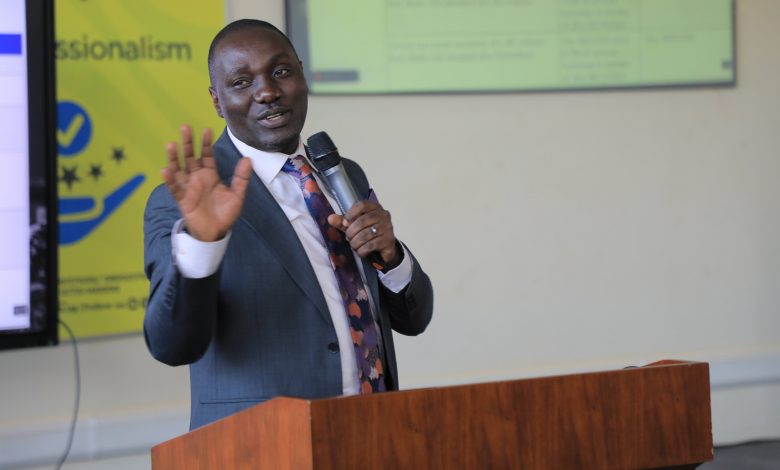 Uganda Revenue Authority(URA) has cautioned traders who import goods using long-distance buses to declare their goods on arrival to enable fast and seamless release from the Document Processing Center (DPC).
Abel Kagumire, the Commissioner of Customs, made the call during a recent meeting with rice, garments, and fabric importers who demanded the release of their goods from the borders.
The meeting was attended by over 300 importers who raised concerns about the new clearance procedures, which include getting clearance from the DPC.
Katongole Godfrey, the Chairperson of the Kampala Arcades Traders Association (KATA), noted that their goods are perishing at the borders and called for fast evaluation to enable them to access the markets in time.
"Declare your goods so that we can verify them as soon as possible. It is not in our interest to withhold your goods since it affects revenue collection if they are not sold," Kagumire responded.
During the meeting, rice importers also asked URA to release their trucks from the Mutukula Border post.
Kagumire responded, saying some traders are importing rice from outside the East African region and declaring it as sourced from Tanzania.
He noted that URA has picked samples that are being tested to ascertain the origin of the rice. According to the East African Community Common External Tariff (EAC-CET), importation of rice outside the EAC is subject to import duty at a rate of 75%.
However, rice sourced from the EAC attracts a 0% import duty. The taxpayer is required to have a certificate of origin ascertaining the country of origin.