We are grateful for what Uganda has done for us – Somalia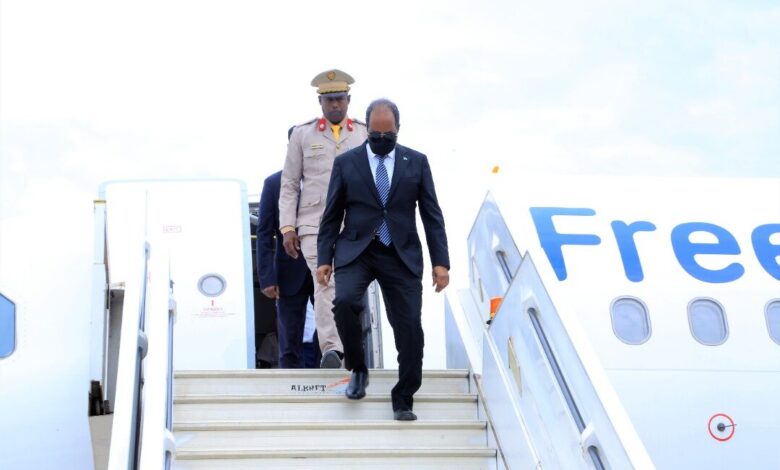 The contributions made by Uganda to pacify Somalia continue to be recognized by the leaders and the Somali people.
Speaking in Kampala at Kololo Ceremonial Grounds where Uganda is celebrating 60 years of Independence, Hassan Sheikh Mohamud, the president of Somalia, expressed his country's gratefulness to Uganda's efforts of eliminating terrorists.
"Somalia and Uganda face the same enemy, the Al Shabaab. We are grateful to Uganda for training some of our security personnel who are now front liners in the fight against these rebels," Sheikh Muhamud said.
When Al Shabaab, an Islamist terror organization, expanded its operations into Uganda, taking responsibility of the twin bombings that left almost 100 people watching a World Cup football match at Kyadondo Rugby Club in Kampala dead, Uganda took military action and deployed in Somalia to fight the terrorists.
Uganda also trained Somali soldiers and offered other logistical support. Thereafter, a continental military force consisting of Uganda, Burundi, Rwanda and Kenya was deployed to protect the Somali people and to fend off the terrorists.
And with relative peace now achieved in most parts of Somalia, the country now has a stable government and is practising democracy.
It has since applied to join the East Africa Community, an application that is being discussed.