When Idi Amin vomited Cecelia Ogwal's abducted husband
Parliament has at a special sitting on Tuesday 24th October 2023, paid tribute to former Minister Henry Kyemba who served in the regimes of Milton Obote, Idi Amin & Museveni.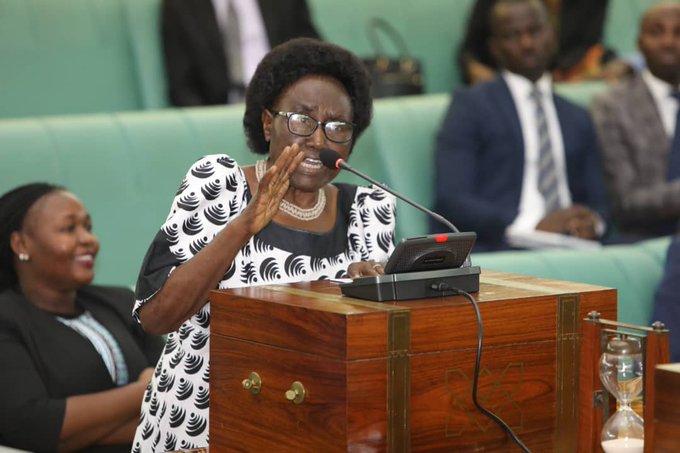 The Dokolo district Woman Member of Parliament Cecilia Ogwal has asked Ugandans not to blame Henry Kyemba for taking up the ministerial job and working with Idi Amin, the former President of Uganda between 1971 and 1979.
Ogwal eulogizing Kyemba at a special sitting following his death last week and said that by taking up that job, he (Kyemba) saved so many people.
She cited a scenario when security forces picked up her husband and it took the intervention of  Kyemba, who connected her directly to Idi Amin that her husband was saved.
My husband was picked up because he was head of the youth, he was accused of recruiting youths to over throw the Amin Gov't. My husband was picked from home and we knew that was the end of him, God gave me courage, I picked the phone and called Kyemba," Ogwal said.
"And Kyemba allowed me to talk to the President, Idi Amin directly and I told Idi Amin, you have taken my husband and you have killed him, so Idi Amin said, when, how, and I said he had been taken and killed and he asked, have you seen the body? And he said give me time, I will find out. In the morning my husband was brought home," Ogwal added.