Why Are Our Leaders Avoiding Mulago As If It's Plague Itself?
Parliament Speaker, Jacob Oulanyah died in Seattle too in search of better treatment. Parliament, which Oulanyah superintended, happens to be the place where resources are apportioned.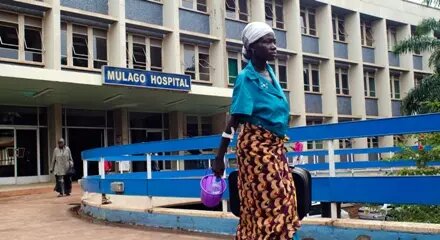 By Isaac Mutema
Mulago National Referral Hospital is meant to be our main hospital where we are supposed to be treated and heal barring God's judgment. Yet, to the majority of our leaders, Mulago would seem to be a plague of sorts.
Just the other week, General Elly Tumwine left Mulago for Nairobi to seek better treatment. He didn't survive, though. He lost his life.
He was then brought back and praised as a man who helped to usher in the fundamental change in Uganda.
But this fundamental change seems not to have been ushered into Mulago hospital more than three decades later after being ushered into Uganda.
Consider these, Tumwine's death follows that of central bank Governor Prof Emmanuel Tumusiime Mutebile. He too died in Nairobi as Tumwine.
The jolly economist who almost fed on whisky during his lifetime had been rushed to Nairobi for better treatment which is absent in Mulago.
Mutebile was the man in charge of printing the money. But he hadn't found it crucially vital to budget for the improvement of the health system in his own country.
So, Mutebile died next door in Nairobi seeking better medication. The one which he had not helped using his advantageous position as the longest central bank governor, to provide back home.
Parliament Speaker, Jacob Oulanyah died in Seattle too in search of better treatment. Parliament, which Oulanyah superintended, happens to be the place where resources are apportioned.
Oulanyah, ironically, never found it vitally necessary to apportion money for the provision of better treatment back home. So, when the disease came calling, he found it proper and fitting to go and seek better treatment elsewhere.
Oulanyah's predecessor, Rebecca Alitwaala Kadaga also fell sick during her tenure as the parliament speaker. The tigress of Busoga got on the aircraft and sought better medication in Nairobi.
Mama learned and forgot nothing from her own experience. She didn't thereafter use her office as the speaker of parliament to apportion meaningful money to uplift the country's health sector.
It was as if Kadaga had stopped falling sick. So, why then, would she bother to vouch for the improvement of the health system? The one she had found prudent to evade previously!
Gen Moses Ali is the deputy premier of Uganda. He has been frequenting Germany for medication. Even after spending months in Germany, he returned only to fall in parliament. He has thus fallen three times in public.
First, during the election of Oulanyah as Speaker; two, while taking a penalty kick at Namboole stadium, and three, on his return from Germany for treatment.
Ali has been the country's perennial deputy premier. That would offer him the rarest chance of heading the government business within the national assembly.
Sickly as I have ably demonstrated, Ali has been honestly guilty of conspiracy of silence as charged – as in relation to neglecting to vouch for a much better health system in Uganda.
Let's quickly come to Rev Fr Simon Lokodo. He too died abroad seeking better treatment. He was in the cabinet as a minister. Granted he talked against homosexuality and miniskirts, but he should have also found time to address himself to the rotten health system in his country.
If not for himself who could afford to go outside for better treatment, at least for the benefit of the poor flock in Uganda?
The scarce foreign exchange which, alas, we keep on depleting to treat our leaders abroad, can as well be saved to now improve our health system for the benefit of all of us just in case we happen to answer to Ubuntu.
If Mulago is good, why is it that our patriotic leaders opt to go abroad for treatment and leave us to attend it?
That is the necessary food for thought as we fall over each spending big money to offer expensive funerals for our leaders as well as use glowing eulogies in favour of the dead who can't now no longer hear and see what is going on.