Why it is important for entrepreneurs to hire the right talent for their businesses
Entrepreneurs often prioritize team size, but a small and effective team can outperform a large and inefficient one.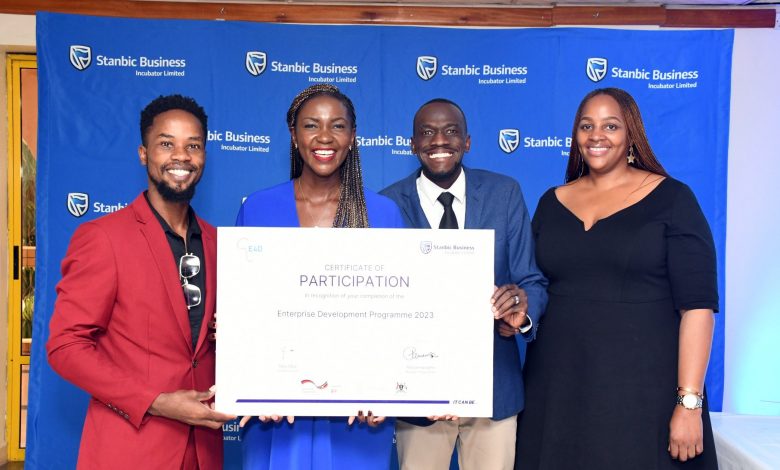 Over 100 entrepreneurs virtually attended the latest Stanbic Business Incubator Limited (SBIL) Masterclass held at the end of June featuring Idro Taban Jr, the founder of Taban Invest Group and CEO of Idro's Street Foods.
He spoke on how to, 'Unlock business success through overcoming the challenges of hiring the right talent'.
He said the gig economy prioritizes economizing money over talent or ability. This is one of biggest challenges facing the hiring of skilled workers in Uganda.
He advised employers to invest in training and orienting employees to fit in and own a company's business culture, rather than having to put up with inflated egos and attitude.
He said, "It is very important for entrepreneurs to have a clear culture of how they want the company to run. A company's productivity is negatively impacted when it lacks a clearly defined culture, leading to low employee output.
Entrepreneurs often prioritize team size, but a small and effective team can outperform a large and inefficient one. It's better for you to have a team of three effective people rather than one of 10 ineffective people."
SBIL, which is a subsidiary of Stanbic Uganda Holdings Limited, is consistently looking out for ways to empower and help grow Uganda's small and medium enterprises (SMES).
The online Masterclass sessions are intended to strengthen the capacity for business owners to achieve their relevant goals by creating and exploiting opportunities, notably through networking and sharing ideas.
Idro provided insights into the causes of scarcity in finding the right talent and keeping it, including the downsides of using unprofessional recruitment agencies that often use nepotism in hiring employees.  He said this is a significant deterrent to finding the right people.
In the Q&A session, one of the attendees asked why most enterprises opted to pay more by hiring foreigners in managerial and supervisory positions while ignoring qualified Ugandans or paying them less.
Idro said, "Ugandans are generally negative people. They are big headed and stubborn. They want to do things the way they see fit. It is difficult to find the right talent and someone with the right ethics to respect your business and execute your vision. There is need to change the mindset, attitude and character of Ugandans to fit and build a professional labour environment."
In April, entrepreneurs got training from Enock Lubwama, a business development manager at Addressya. The Kampala-based company provides consultancy services and solutions to challenges associated with lacking an address, under the theme, 'Be Seen, Be Found: 'Why an Online Business Address matters more than you think'.
Lubwama said listing a business online comes with many advantages particularly easy accessibility for clients or customers. "For a business, handling your logistics might be challenging if you do not have an address. Many opportunities will be lost since customers and suppliers do not trust a business with no address. An address is key for any business because it improves authenticity and gives it traceability,"
"Digitizing your physical address gives your business an advantage over your competitors and also improves your Search Engine Optimization (SEO) hence positioning it to attract more online traffic and boost your rankings, ultimately growing your business," Lubwama said.