Will Aponye's business empire follow the footsteps of James Mulwana and survive the founder's syndrome?
Dr Muhumuza explained that once a family business is institutionalized, it will force the owner to hire workers who are professional and able to keep the business running even after the demise of the owner.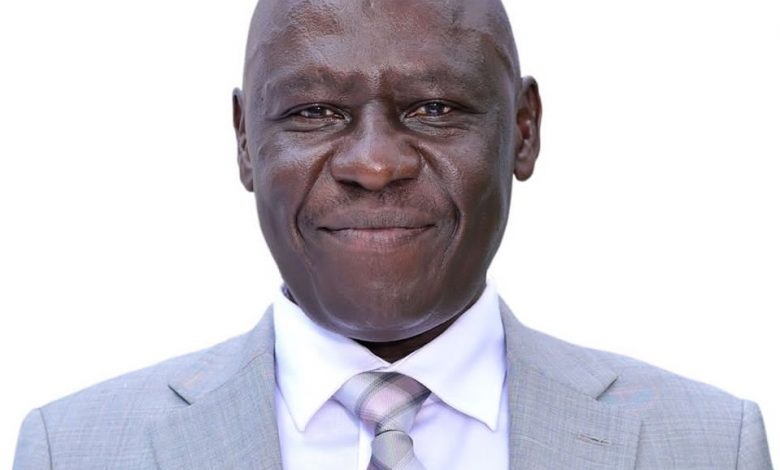 Often and it has been witnessed several times in Uganda and other developing economies, when the founder of a business empire dies, the business will also perish. This is the worry many Ugandans expressed when businessman Apollo Nyegamehe perished in a car accident recently.
On the morning of 6th July 2023, Ugandans woke up to the news that self-made billionaire Apollo Nyegamehe who was famously known by his moniker Aponye had died in a road accident at Itojo in Ntungamo district along Mbarara – Kabale highway.
The news reverberated across the country with many business and political leaders describing him as an entrepreneurial icon. People like President Yoweri Museveni described him as an active economic actor. The Deputy Speaker of Parliament Thomas Tayebwa said Aponye was a mentor and called on the country to maintain his legacy or else he dies forever.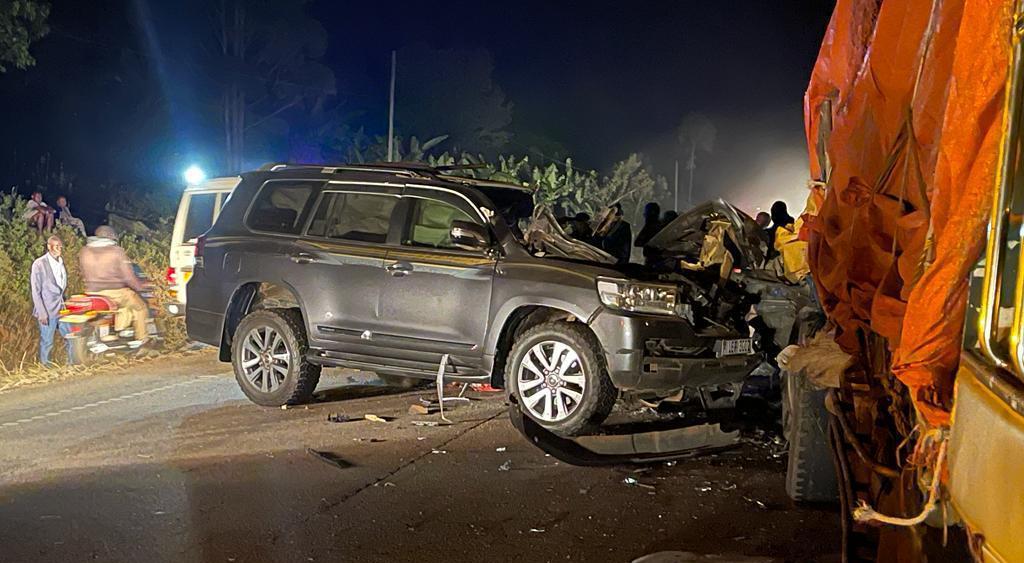 To understand why the country was in a sombre mood when Aponye's death happened, you need to get to know and understand how and what he achieved as a businessman. From a humble background in Kigezi, southern Uganda, Aponye epitomized the rugs to riches maxim. 
Who was Aponye? 
Nyegamehe through his conglomerate Aponye Uganda Limited had business interests in real estate, retail trading, transport, hospitality and agro-processing, among others in Uganda and across East Africa. All this he achieved after starting as a food street vendor in Kabale town in the early 1970s.
Born on August 12 1957, in Kitaburaza village, Muhanga Town Council, in present-day Rukiga District, Aponye reportedly first ventured into business at the tender age of 10 by selling peas, roasted maize and ground nuts to support himself for he was an orphan.  
Aponye also took on casual jobs and trading. After gaining experience trading between Uganda and Rwanda as an apprentice to rich business mentors in the late 1970s, Aponye came to Kampala where he expanded his ventures, specializing in grain trading.
When he came to Kampala in the early 1980s, Aponye, sources say, traded in cement at a goods shed at Clock Tower. "In 1989, he formally registered a limited company "Aponye (U) Ltd coined from his names Apollo Nyegamahe to deal in grain trading," sources reveal. "He also opened offices at Nkrumah road and dealt in cargo transportation before acquiring a fleet of trailers in 1998," another source adds.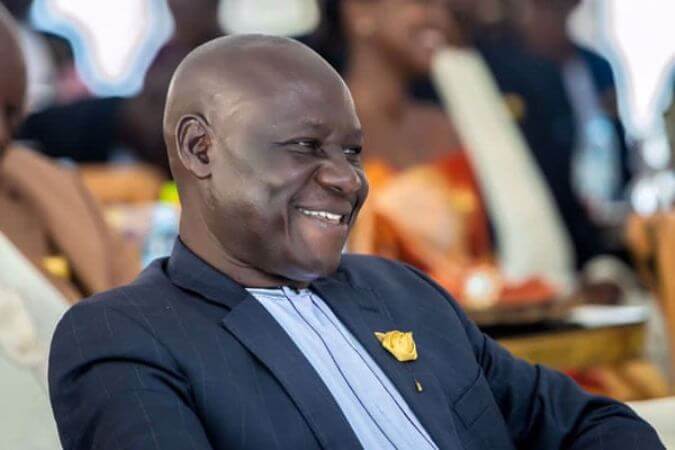 This kind of establishment thrust him into dealing with the likes of the World Food Programme, the South Sudan government, the government of Uganda, and others who needed to be supplied with grains and other foodstuffs. 
His business acumen has since seen him start Apo Laundry Soap, Kitamu Cooking Oil, Ugali Maize Flour, Prophene Bags and ApoJust Petro stations. You probably know him for Aponye City Mall and Aponye Complex Ntinda which houses his Mega Standard Supermarkets and Aponye Hotel. 
Now with Nyegamehe dead and gone, one wonders if the Aponye brand will live on where others failed. His wife Vangi Mugabirwe Nyegamehe and son Harold Byamugisha pledged to work diligently to ensure his father's legacy continues to thrive. 
Family businesses need succession plans
Founding and operating a family business like Aponye did is an enriching experience but the untimely death of the business founder can leave the establishment in disarray and shambles.
Investment and business experts Charmar News spoke to for this article blame it on a lack of a succession plan and inner turmoil among immediate family members. 
Dr Fred Muhumuza, an economist and lecturer at Makerere University College of Business and Management Sciences, noted that these family businesses collapse because they are run at an individual level something that is called the founder's syndrome.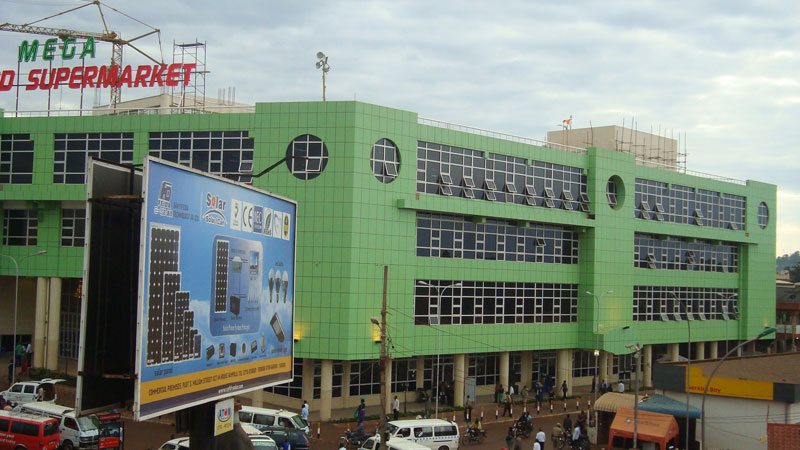 The founder's syndrome is where the founder or founders don't institutionalize the business management. They maintain power and influence following the establishment of the organization, leading to a wide range of problems especially when they die or are not available. 
Dr Muhumuza explained that once a family business is institutionalized, it will force the owner to hire managers, accountants and other workers who are professional and able to keep the business running even after the demise of the owner.
"Some people will bring in their children. You have seen Aga Sekalala. The son is running it very well. But the son came in to run the businesses when the father was still around. He learnt from his father," Dr Muhumuza says. 
"So, it's a question of how have you structured management. If you want to keep running it as a person, without your children knowing what you are doing, then when you die the business is bound to also die," he explained.
Separate family from control
In a recent interview with Charmar News, Ramathan Ggoobi, a former Makerere University Business School (MUBS), now the Ministry of Finance's permanent secretary and secretary to the treasury hinted at the need for private businesses to work on corporate governance.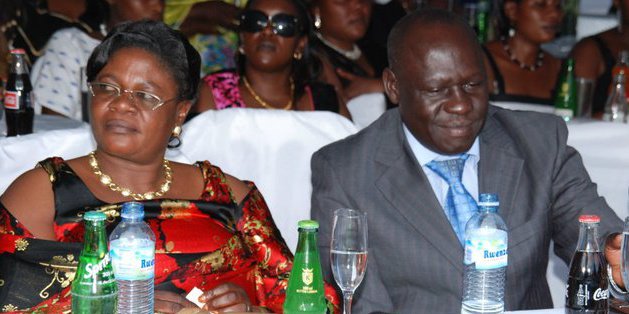 He said this will help them separate ownership from control. He said this helps them manage businesses professionally. You don't mix your family, your friends and your loved ones in business without ensuring professionalism and standardization of all operations, he said in the interview. 
"That's why you see some of our enterprises die with their founders because they didn't separate the ownership with the control. Of course, that means control dies with the ownership. That is something which we need to work on," he said.
The financing question 
The other challenge that family businesses face after the death of the founder is financing. Dr Muhumuza stresses that most founders finance their businesses basing on loans from friends and relatives or business acquaintances. In this case, if the initial owner or founder is absent, nobody is ready and willing to lend money to those running the business.
"These people used to lend money to the business because they knew the person who founded it. Now when the financers withdraw, business collapses," Dr Muhumuza elaborated.  
On this, Dr Rogers Matama, the author of the book Family Business Governance also the Head of the Logistics Management department at MUBS, agrees with Dr Muhumuza. He says many family businesses use friends for social capital which affects the business when they are gone.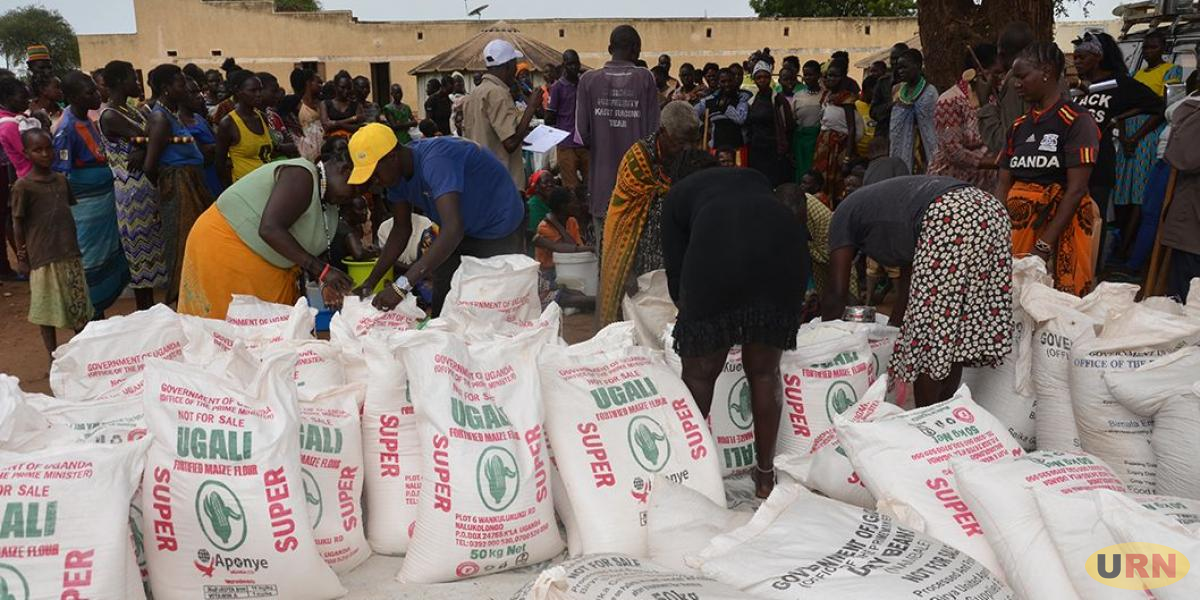 Another challenge related to the financing issue is the market. Usually, the market of the business is only known to the founder of the business. This, Dr Muhumuza said, happens when the founder has not institutionalized the business. 
Train your children 
Well aware of the problem at hand, Dr Muhumuza has called upon business founders to train their children how to manage these empires.
He said that once children become employees of the business, and it succeeds and generates dividends at the end of the year, they can utilize that well as owners.
"Owners have to institutionalize business relations. Your providers of inputs and the markets where you sell shouldn't be based on you as a person all the time. For example, if you have a deal to supply a certain ministry, is it the company they contact and know or do you come in as a person? Because the day you are not there, they will contract another person," Muhumuza stressed. 
Will Aponye survive? 
At the time of his passing, Aponye's business empire was being managed by his son, Harold Byamugisha, as the Managing Director. It should be assumed that Byamugisha has learnt enough from his father to sustain the business for another generation.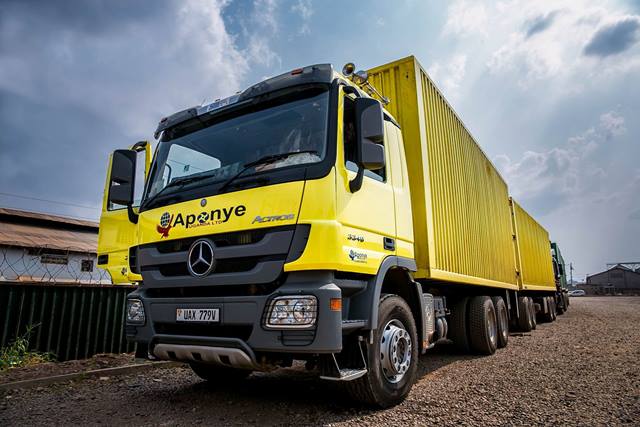 Byamaugisha, his mother and the sibling will have to look no further than the Mulwana Group, a family conglomerate growing bigger since the demise of the founder James Mulwana in January 2013.
Mulwana, also rising from a humble background in the suburbs of Kampala, embarked on setting up what would become Mulwana Group in 1961 at the age of 25 when he partnered with people who helped him establish Associated Battery Manufacturers Limited, the current-day Uganda Batteries Limited. 
Mulwana would later establish Nice House of Plastics Limited in 1970 to manufacture plastic products; Jesa Mixed Farm Limited in 1988; Nsimbe Estate Limited in 1992 to grow, process, and export cut flowers; Jesa Farm Dairy in 1994, a company that pasteurizes, processes and packages milk for sell; and Jesa Investments Limited, a commercial real estate development company established in 2002. 
At the moment, Mulwana's daughter Barbara is in charge of the Group, and all is well. Other family-based businesses the Aponye family can look out for inspiration and lessons are Madhvani Group, Mehta Group, Simba Group, Mukwano Group and Ruparelia Group. 
All photos/Courtesy/Internet