World Bank says 50% of Ugandans likely to become poor
A report from World Bank assessing the poverty status in Uganda has indicated that 50% of Uganda's population is very likely to become poor in the next 2 years.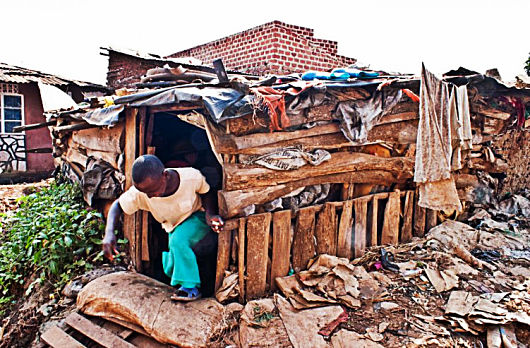 A report from World Bank assessing the poverty status in Uganda has indicated that 50% of Uganda's population is very likely to become poor in the next 2 years.
According to the report, inequality which reflects the extent to which different population groups benefit from Gross Domestic Product (GDP) growth and affects the transmission of growth into poverty reduction remained largely unchanged over this period and may even have worsened in urban areas.
The report which was launched Thursday in Kampala showed that about 30% of Ugandans were poor in 2019/20, a percentage only slightly lower than 31% in 2012/13.
Aziz Atamanov, the World Bank Senior Economist and one of the lead authors of the report, noted that education, health and access to basic services are crucial for building resilience and equipping a fast-growing population with the opportunities and skills needed to earn higher incomes than can reduce poverty rates.
"Shocks have disproportionately affected Uganda's poor and rural residents, according to the report, with 40% of rural and 30% of urban households experiencing at least one since 2013. About 90% of farmers report that climate conditions have grown worse for agriculture over the last decade," he added.
Given the limited amount of social assistance available in Uganda and the low resilience of households, "the poor were more likely to use detrimental coping strategies, such as reducing food consumption, which could have negative consequences for their human capital in the long run," said Mukami Kariuki, the World Bank's Country Manager in Uganda.
He further explained that access to these services remains very unequal, citing the report which demonstrates that access to basic needs like electricity, education, sanitation, water, and health among children, remains far from universal.
Financial inclusion which is one of the pillars of the parish development model has been cited as one of the strategies government is engaging in to curb the spike in poverty levels in Uganda.
Michael Atingi-Ego, the Deputy Governor of the Bank of Uganda, explains that financial inclusion is a dynamic tool for attaining multidimensional macro-economic stability that promotes income equality and job creation.
"Financial inclusion promotes social inclusion through convenient access, availability, and usage of rule-based formal financial services by banks which are generally underprivileged population segment. There are mainly the vulnerable groups such as the rural dwellers, women and low-income families," he said.
Speaking to Charmar News on the sidelines of the report launch, experts have noted that government should strengthen systems where budgets from different ministries have to address equality issues such as gender and disabilities.
They say that however much the Parish Development Model as a project seems to be applicable, it will largely depend on how it's implemented, and more so, focus on pillars that reduce income inequality.
The report calls for a two-pronged approach to poverty reduction. One of the key approaches is to raise productivity and income-earning opportunities, by investing in the development of human capital.
The report indicates little progress in poverty reduction in Uganda during much of the decade leading up to 2019/20. Numerous shocks not only reduced economic growth; but also hampered the ability of households to increase their income.