Wrath Of The Law Will Be Unleashed On You – Bobi Wine's NUP Sternly Warns Masquerading Kibalama
We have seen reports of some people masquarading as leaders of NUP - Joel Senyonyi, the spokesperson of National Unity Platoform (NUP).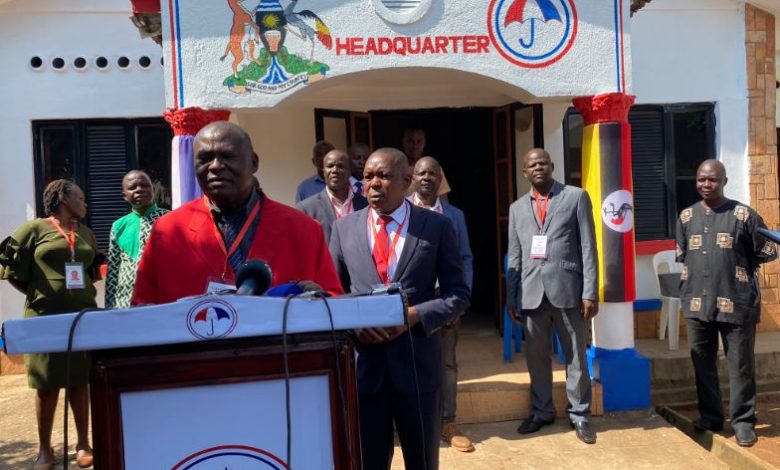 The house of National Unity Platform, the leading opposition political party in Uganda, is underfire after a breakaway group led by the party's founder Moses Nkonge KIbalama this morning unveiled new party headquarters in Lubaga division and called on Ugandans to disregard the establishment in Kamwokya.
On learning about this, the Kamwokya group under the leadership of Robert Ssentamu Kyagulayi, have this afternoon issued a press statement describing the actions of the Kibalama group as 'masquerading' and sternly warned them.
"We call on the public to treat these masqueraders with the contempt they deserve. We also send a stern warning to these masqueraders, the full wrath of the law will be unleashed on them over their fraudulent tendencies," a presser signed off by Joel Ssenyonyi, the spokesperson of NUP, stated.
Ssenyonyi added: "Previously, the same people told court that the State had coached them to tell lies against the legitimate leadership of NUP. It is clear the State continues to use them in the hope that they will undermine the leadership of NUP and throw the party into disarray. These attempts are futile, and they will in no way derail us."