2023/24 NATIONAL BUDGET: Opposition MPs protest Museveni's daily spend of Shs1m on clothes
"Why buy him clothes worth Shs350 million every year? What happened to the clothes that we bought last year?" asked the MPs in their minority report.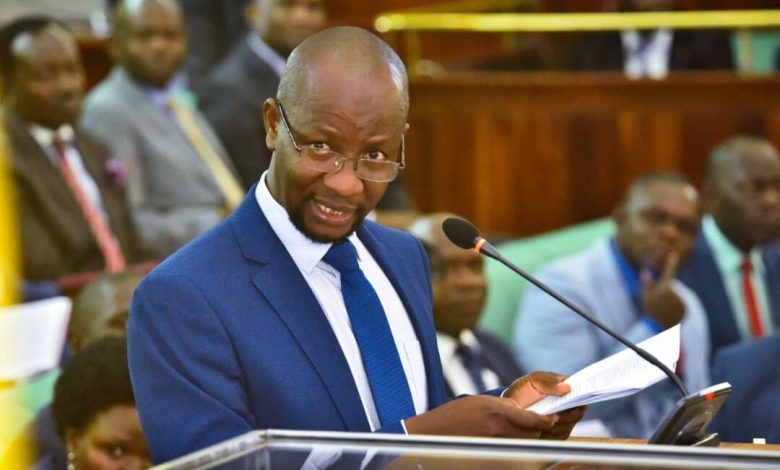 Opposition Members of Parliament (MPs) are protesting a proposal in the 2023/24 national budget which gives President Yoweri Museveni an expenditure of one million shillings (Shs1m) for his clothes per day. This is one of the many grievances the MPs have regarding the budget that will be presented to the nation next month.
The opposition MPs sitting on the Budget Committee have authored a minority report showing that they do not agree with the Committee on matters such as non-compliance, budget inconsistency with the plan for 2023/24, facilitation of resource envelope, revenue impropriety, and other specific issues on budget allocations.
The minority report which was presented by Kira Municipality MP, Ibrahim Ssemujju Nganda, cited other areas of dissent being failure to provide for medical interns, senior house officer's allowances and funding for Uganda Red Cross Society, blotted budget for the presidency at the expense of other priority sectors and suspicious budget allocations and reallocations.
While on the flow of parliament, Ssemujju questioned the budget allocations to Presidency and State House. He argued that instead of providing for one residence for the President, the government has allocated money for both Nakasero State Lodge and State House Entebbe.
"The report has identified about Shs454 billion, which we think would be wasteful expenditure by the President. A case in point is the Shs350 million provided for buying clothes which we feel is a wasteful expenditure as the President would spend Shs1 million per day on clothes," read the report in parts.
The five authors of the minority report stated that President Museveni is not a star from Hollywood requiring changing his wardrobe every day. They sat Museveni is president of a poor country.
"Why buy him clothes worth Shs350 million every year? What happened to the clothes that we bought last year?" asked the MPs in their minority report.
The report indicated that the budget provides Shs7.8 billion for agriculture supplies, with another Shs184 billion for veterinary services, leaving the MPs wondering whether the President's State House turned into a farm without the knowledge of the country.
"Parliament must be sure that we are not the ones funding President Museveni's private farms in Kisozi and Rwakitura." adds part of the Minority report
Ssemujju added that the President's electricity bill is at Shs500 million and the water bill at Shs500 million which is bigger than that of a big factory like Roofings. He noted that whatever they are manufacturing at State House, only Allah (God) knows.
By press time, the House was still making deliberations as they prepare to pass the final 2023/2024 Budget later today before being presented by Finance Minister Matia Kasaija for reading on June 14.