Africa's agriculture stakeholders vow more action to boost food production
The leaders voiced their determination to direct more resources to agriculture and committed to building stronger partnerships within and outside Africa, including with the Commonwealth member states, it said.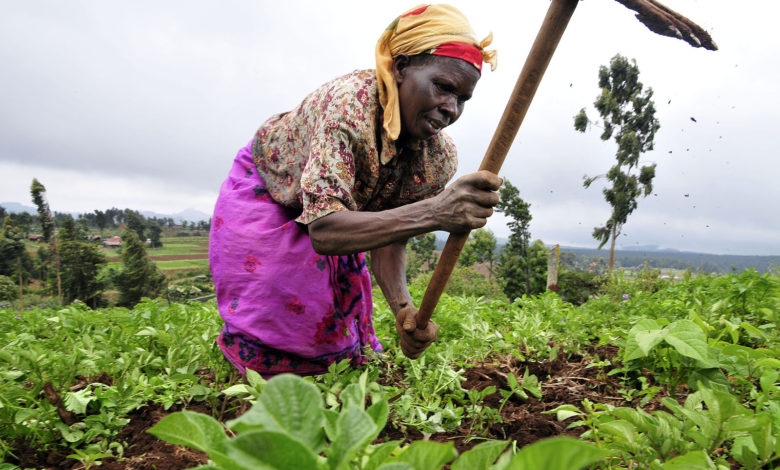 Policy makers and stakeholders in Africa's agriculture sector resolved Friday to act decisively and swiftly to implement practical actions to boost food production on the continent.
This is contained in the resolutions announced at the conclusion of the five-day Africa Green Revolution Forum (AGRF) summit held in Rwanda's capital city Kigali.
"Current and former Heads of State and Government declared their commitment to supporting and driving efforts to build food security and transform food systems, and build a sustainable, profitable, and productive agricultural ecosystem in Africa," a statement issued at the conclusion of the summit said.
The leaders voiced their determination to direct more resources to agriculture and committed to building stronger partnerships within and outside Africa, including with the Commonwealth member states, it said.
While closing the summit, Geraldine Mukeshimana, Rwanda's Minister of Agriculture said that throughout the meeting it had been emphasized that "we cannot just continue talking and not implementing."
"From here, we should have fewer words and more action. It is now time for Africa to find solutions for its problems and we must take matters into our own hands to develop resilient food systems that can withstand external shocks," she said.
The event, one of the biggest forums for African agriculture, drew over 2,400 delegates in Kigali and over 4,000 more virtually.
It highlighted the importance of collaboration in fast-tracking progress and cooperation and capacity building as a response to the various shocks currently affecting the continent's food systems.
"The summit has emphasized the role our partners play in this transformation journey. We must walk the talk together," Hailemariam Desalegn, former Ethiopian Prime Minister and Chair of AGRF Partners Group said in his closing remarks.
The summit also stressed the need to boost Africa's food production, reduce the overreliance on imports, and lessen public expenditure.
It also emphasized the indispensable role of the private sector, noting that innovation in finance must be led and supported by governments and driven by entrepreneurs.
Participants noted that Africa's agriculture sector has numerous opportunities, citing the need for immediate action and coordinated efforts as key in enabling the continent to produce enough to nourish its population and economies.
The AGRF summit is an annual gathering that brings together heads of state and government, agriculture ministers, members of the civil society, private sector leaders, scientists, and farmers in discussions that define the future of Africa's food systems.
The summit was held under the theme: "Grow, Nourish, Reward – Bold Actions for Resilient Food Systems."
During the meeting, the Alliance for a Green Revolution in Africa (AGRA), a farmer-centered, African-led, and partnerships-driven institution unveiled a new five-year strategy that sets a new way of practicing agriculture on the continent and would support governments to create an enabling environment for private sector involvement in agricultural transformation.
The strategy whose implementation will cost 550 million U.S. dollars was unveiled Thursday by AGRA board chair, Hailemariam Desalegn.
The strategy to run starting in 2023 concentrates on key areas of work including seed system development, government engagement, sustainable farming, as well as markets and trade.
Under the new strategy, AGRA committed to working with smallholder farmers with the target of reaching 28 million farmers in 15 countries to enable their full participation in sustainably growing Africa's food systems.
It also hopes to strengthen seed systems to ensure farmers gain access to affordable, productive, climate/pest-resistant seeds.
The new strategy will see a 25 percent increase in funding for women-led SMEs, which will create new opportunities for women and youth to thrive in farming.
Agnes Kalibata, president of AGRA said the strategy was designed in a way that reflected everyone's daily life.
"When I went to university, I got exposed to improved seeds and realized that the same area (where) we were growing and getting half a ton of katumani maize variety, can actually give you five metric tons with different varieties. This is what we are going with in the new strategy," said Kalibata.
Innocent Kiba, Burkina Faso's Minister of Agriculture also called for more attention to areas such as poultry farming in the new strategy.