Bigirimana's New Book Unchained Targets Fostering Private Sector-like Services Delivery In Public Offices
The book is expected to help the readers to develop a more comprehensive understanding of Public Service in Uganda. "A Public Servant can deliver the best possible quality of Public Service if he or she takes on a Private Sector mindset." Bigiriman notes.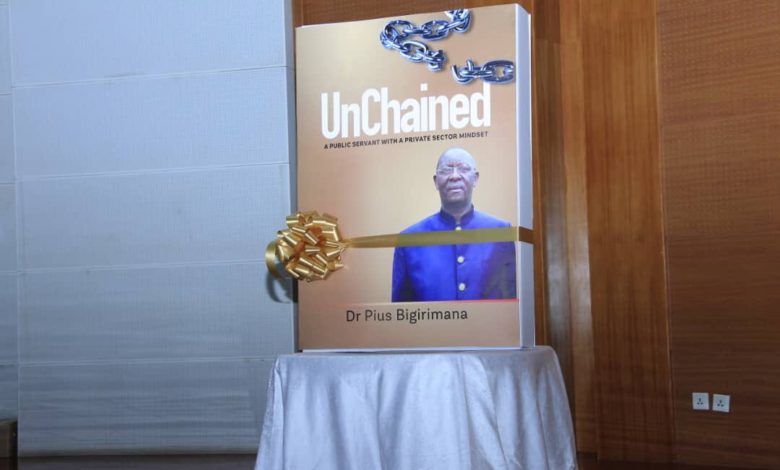 The Permanent Secretary and Secretary to the Judiciary Pius Bigirimana has published and launched a new book titled Unchained: A Public Servant with a Private Sector mindset.
This is the fourth Bigirimana is release; the first three being – Abundance Mentality, Corruption: A Tale of Wolves in Sheep's Clothing and Tears to Cheers – A brief analysis of the Reconstruction of Northern Uganda (2007-2012).
Chief Justice Alfonse Chigamoy Owiny – Dollo, representing President Yoweri Museveni, presided over the launch of UnChained at the President's Office Auditorium.
The book launch was also witnessed by the Deputy Chief Justice Richard Buteera as well as officials from all the three arms of government.
In his message to Bigirimana, Museveni equated him to a pumpkin seed because 'wherever you throw him, he will sprout and flourish.'