BOBI WINE: Terrence Howard, A Black Man, Is An Intellectual Black-Colonialist Peddling Nothing But Intellectual Dishonesty
What Terrence Howard may not know is that Ugandans have seen Museveni hosting so many other shrewd peddlers of false hope before - Bobi Wine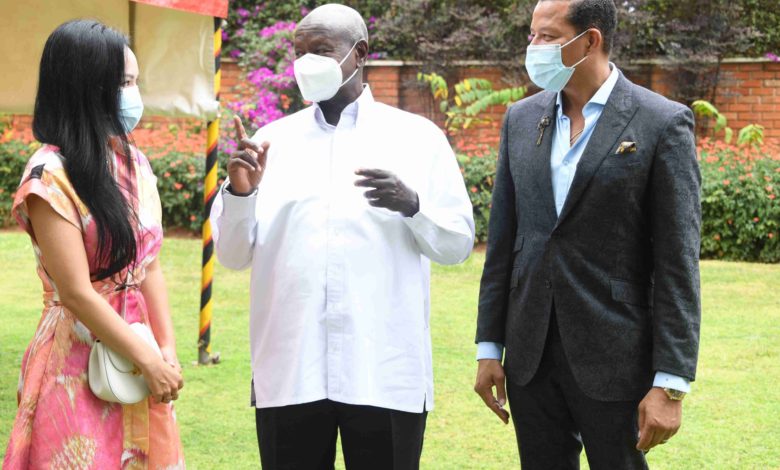 The meeting between President Yoweri Museveni and American actor Terrence Howard has caused a stir in public debate – many Uganda don't know what to make of the promises by the celebrity American when he promised to transform Uganda using hydrogen technology.
The latest to add his voice to this debate emanating from the meeting between Museveni and Howard is Robert Kyagulanyi Ssentamu also known as Bobi Wine, the president of the country's leading opposition political party National Unity Platform (NUP).
A celebrity himself, Bobi Wine is riled that Howard has chosen to use his superstar power to be 'part of yet another grand scheme that dictator Museveni and the rest of his criminal enterprise have designed to once again take a huge bite out of Uganda's resources.'
In a lengthy Facebook post, Bobi Wine said 'Terrence Howard is simply a hired gun participating in a game of con-artistry — and he knows it!'
"If he was doing it in USA where strict and credible accountability is required for expending public resources, Mr. Howard would probably be a candidate for criminal prosecution — and he knows it!
"Mr. Howard is a BLACK MAN whose ancestors endured indignity, rape, murder, torture, enforced disappearances, economic disempowerment, and other evils that punctuated slavery and the era when racial segregation was at its peak.
"It is from this dark history that Mr. Howard rises among the very few black people who have been elevated to the most prominent and lucrative positions in society.
"He owes the black people every where on earth a duty to promote freedom and dignity. And yet here he is: coming to Uganda as an intellectual black-colonialist, peddling nothing but intellectual dishonesty!
"These are the people Malcom X called House Negroes.
"I cannot believe that in 2011, Terrence acted Nelson Mandela in a movie called WINNIE MANDELA.  What an insult to Madiba?!