CSOs accuse NCBA Bank of facilitating destruction of Bugoma Forest
In supporting Hoima Sugar, NCBA Bank Uganda not only exposes itself to financial, legal, and reputational risks, but also plays a part in driving biodiversity loss, climate change, and the violation of communities' rights.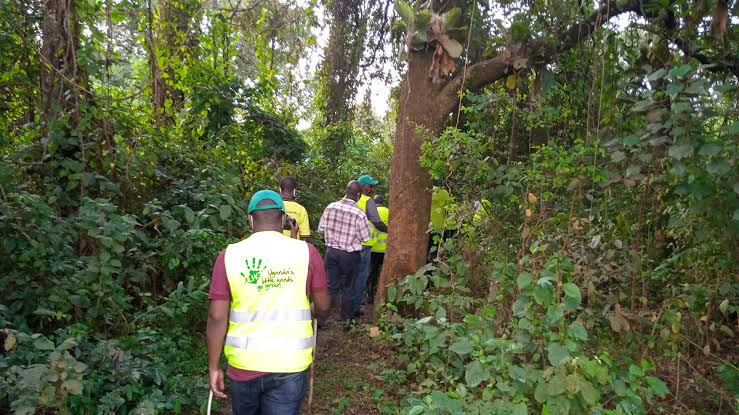 Strategic Response on Environmental Conservation (STREC) together with over 1,678 Bugoma forest host communities directly impacted by the Hoima Sugar Limited's Kyangwali Mixed Land Use Project have petitioned the Managing Director of NCBA Bank Mark Mayobo to stop providing financial support to Hoima Sugar Limited.
The project, which includes a sugar cane plantation along with other infrastructure developments, has severely threatened the well-being and livelihoods of local communities, the CSOs say.
The project has also resulted in the deforestation of natural, reserved forest, and has violated several Ugandan laws. Civil society groups have long fought against the project, including suing Hoima Sugar Limited (Hoima Sugar) for an inadequate environmental and social impact assessment.
On July 14, 2021, NCBA Bank Uganda posted on Twitter about providing asset financing to Hoima Sugar. In supplying asset financing via trucks, NCBA Bank is enabling Hoima Sugar to destroy the treasured Bugoma forest and harm the well-being of local communities.
The Bank's support of Hoima Sugar links NCBA Bank to the various environmental, social, and governance-related issues associated with Hoima Sugar's activities in Bugoma Forest. This asset financing contradicts NCBA Group's own commitment to "sustainable investment and community growth.
The CSOs are asking NCNA Bank to immediately withdraw asset financing and require early repayment from Hoima Sugar Limited. They also want the Kyangwali Mixed Land Use Project to be stopped and that Hoima Sugar provides financial redress for negative impacts suffered.
The Kyangwali Mixed Land Use Project has caused people to lose employment and livelihoods, depleted Bugoma Forest resources, caused culture degradation, increased human – animal conflicts and destruction of species habitats.