Deputy Speaker of Parliament Thomas Tayebwa asks European Union to back off Uganda's oil projects
The East African Crude Oil Pipeline project will transport oil produced from Uganda's Lake Albert oilfields to the port of Tanga in Tanzania for export to the international market.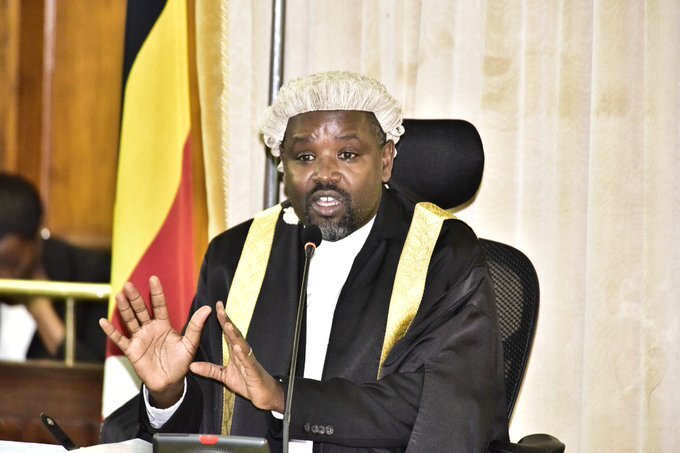 The European Union should back of Uganda's oil and gas Projects that include Tilenga, Kingfisher & East African Crude Oil Pipeline (EACOP), the Deputy speaker of Parliament of Uganda Thomas Tayebwa has said.
Tayebwa's dissatisfaction comes after the European Parliament recently passed a resolution advising the governments of Uganda and Tanzania not to develop the above listed oil and gas projects.
He called upon the European Parliament to withdraw the motion saying that it is against the UN Charter that provides Uganda rights to self-determination and sovereignty over its natural resources.
Tayebwa, who was presiding over today's sitting at Parliament, said there is no justifiable basis for the European Parliament or any other institution to recommend that Uganda leaves its resources.
"The motion and resolution are based on misinformation and deliberate misrepresentation of human rights violations and environmental destruction and thus represents the highest level of neo-colonialism and imperialism," a tough-speaking Tayebwa said.
John Teira, the Bugabula North MP, said the European Parliament is just being overzealous because they are not aware of the measures taken to do proper waste management.
He says members of the house should not entertain a discussion or conversation that frustrates the extraction of Uganda's oil and gas.
On the other hand, Asuman Basalirwa, the Bugiri Municipality MP, proposed that the Ambassador of the European Union in Uganda is summoned so that they can formally express the concerns.